FG Mini Block and Mini Pin Tyres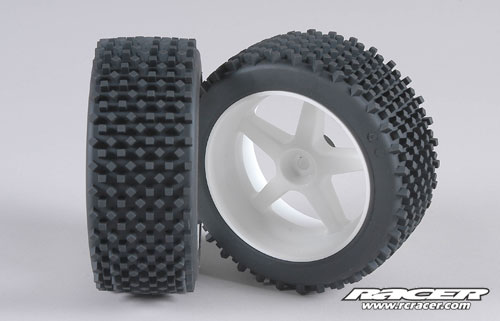 The Mini Block and Mini Pin tyres are two new products from FG developed for loose and hard surfaces respectively. FG claim that the Mini Block is an excellent tyre for the front of 2WD models whilst using the Mini Pin on the rear.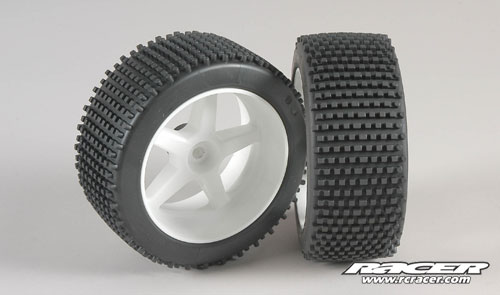 The Mini Pin tyre has been designed to be very stable with the M compound aimed at cooler conditions, whilst the H is for temperatures over 20-degrees Celsius. The tyres are glued on and ready to use on their widened 1:6 wheels and are suitable for the FG Marder, Beetle, Baja and monster models.
Source: FG