HPI 2010 Chevrolet Camaro/Mitsubishi Lancer Evo X Bodies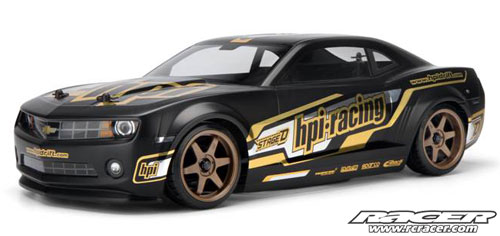 The 2010 Camaro is a 21st century muscle car and this look has been adopted by HPI Racing with their officially licensed 200mm wide version. With its distinctive looks and aggressive modern styling, you can fit this body to a 200mm touring cars or 190mm version by using offset rims. Included with the body are two large pre-cut decal sheets that feature chrome and gold logos, as well as window lines, headlights, grills, tail lights, official logos and more. Front and rear 3D light buckets, overspray film and vinyl window masks are included to make painting quick and simple, whilst an instruction sheet is included for the decals.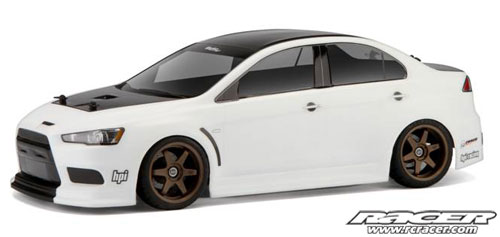 Second up is the Mitsubishi Lancer Evolution X body that captures the look and feel of the full-size turbocharged 4WD car. HPI's Evolution X is designed to fit all 1:10 scale touring cars and it comes with a pre-cut decal sheet that includes grills, tail lights, headlights, official logos and more. There are also front and rear light buckets, overspray film as well as vinyl window masks to make painting easy.
#17543 HPI 2010 Chevrolet Camaro Body (200mm)
#17545 HPI Mitsubishi Lancer Evolution X Body (200mm)
Source: HPI