Joe's HPI Blitz – January 2011 Update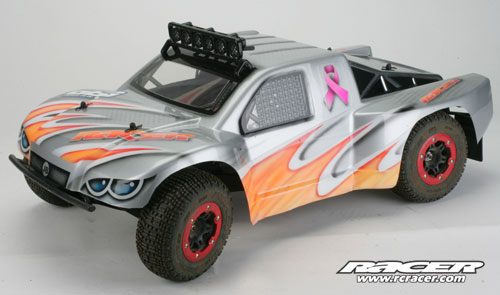 Hey everybody. Well with the sad demise of the Pro-Line Dirt Arena, I haven't been racing with the HPI Blitz as much as I had hoped. But I did have a new shell to get some paint laid upon which I dispatched to ABS Designs. Adam Smith does some great work and always manages to surprise me like when he incorporated the Breast Cancer ribbon in support of a friend of mine. I'm loving the look of the truck with the new Racer logo paint job – Adam has done me proud again.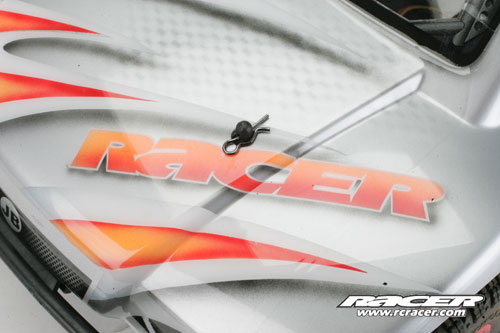 Whilst the paint was being put on, I spoke to www.rc-lights.com as I had an RPM light bar supplied by CML Distribution to fit to the new shell. Jason at RC Lights happily sent me over one of his six LED light systems and when the shell came back from being painted, I added the bar to the shell and mounted all the wiring. It's really easy to do being pretty much plug and play. The included instructions from www.rc-lights are really good and they are on hand to offer any support they can. The shots here do not do justice as to how bright these LEDs are when fired up. I could easily go out into the woods on a dark night and bash my Blitz until the battery died. Although some may not like the look of the wiring, but you got to power these lights some way. They do a whole range of lighting system so go check them out.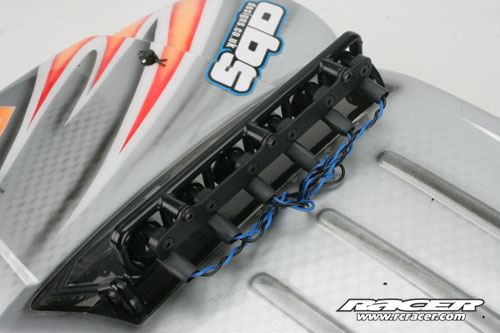 Thanks for the help in this update goes to:
www.rc-lights.com
www.cmldistribution.co.uk
www.hpiracing.com

Maybe this year I can get out to some big meets and have some fun with the Blitz! Until next time have fun and bash hard…
JB