Nosram and Yli Win at the 2010 Nordic Championships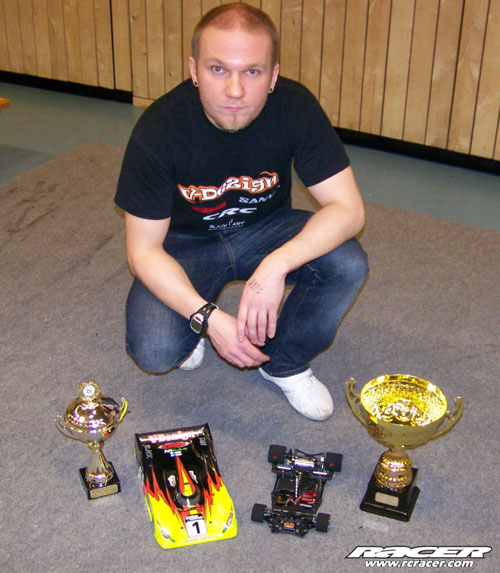 The annual Nordic Championship race for 1:12 and touring car took place in Spydeberg, southeast of Oslo in Norway and as usual, attracted the top drivers from Norway, Sweden and Finland. The event took place in a big sports hall with plenty of space for the track and pitting. The track itself was a large one for the 1:12 drivers at 30x20m and was some 3.5 to 4m wide. Finland's Vesa Yli running a Nosram-powered V-Dezign dominated the 1:12 class by winning all but one round of qualification taking pole ahead of Norwegian Helge Johannesen and young star Adrian Berntsen, also from Norway.
In the first A final, Vesa led from the start to the finish and took the win ahead of Helge followed by Adrian in third. In the second leg, Vesa took the lead from the pole but hit some traffic that caused a crash which allowed Helge to overtake him. With only one minute to go it was Helge still in front, but Vesa was on a charge and closed the gap. With less than two laps to go, he took the outside line in the end of the straight and managed to overtake Helge. Vesa kept the lead ahead of Helge and took home the second leg to win his first Nordic Championship. Helge took second whilst Mikael Fransson had to settle with third overall. Both Vesa and Helge used Nosram's Pearl Evolution Version 2 speed control and Pure Evolution modified motor.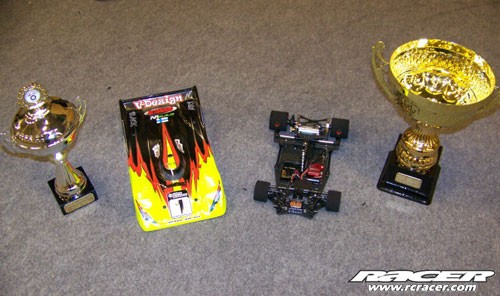 Vesa had this to say after the race. "The track being so huge and wide was really challenging for 1:12 scale. At this track you needed to maintain the speed through the high-speed corners extremely well as a small mistake would give a big advantage to your rivals. The power and the way it was delivered was one of the main things at the Nordics track as dumping was an issue for most of the drivers. The new Nosram Pearl Version 2 speed controller provided perfect feel – loads of punch but still being linear on the throttle curve and helping to keep the lap times as fast as in the beginning without fading. Thanks to my sponsor Nosram for the fast stuff that helped me to maintain the top speed from the very first lap to the finish line and to grab the 2010 title!"
Source: Nosram