Shepherd Velox V8 2011 Update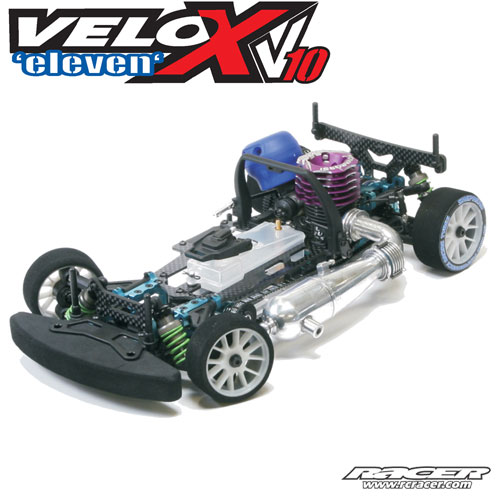 After the announcement of the Velox V8 2011 a few days, Shepherd Racing has revealed more information about the car. Basically, the kit will remain the same but Shepherd has added some optional parts as well as some updated parts to increase the performance that were used by Marc Rheinard when he finished on the podium at the World Championship in Houston last year. As requested by many of the drivers, the new kit will be shipped with the extra hard chassis plate, which is machined from 7075 aircraft grade material. It features some additional mounting holes for the optional brass battery plate mounts (#512302) that allows up to five of them to be fitted to reach the necessary minimum weight. At the front, the eccentrics have been updated for a higher position for the differential.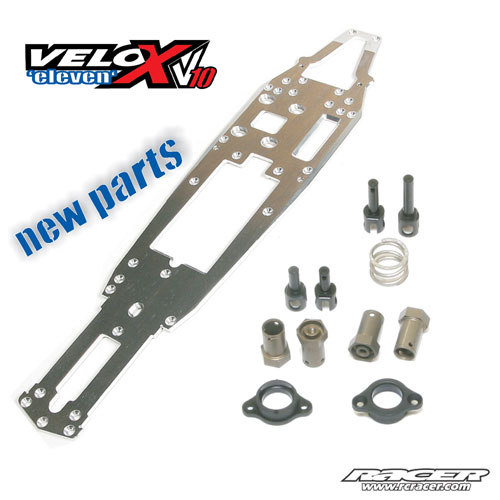 The driveshafts will now be positioned more parallel to the ground and this creates more steering especially in fast corners. The diff outdrives are strategically lightened to reduce the rotating mass – the weight saving compared to the standard ones is more than 27 per cent for all outdrives. Additionally the hard servo saver spring and a full set of aluminium wheel axles is included. The hard coated aluminium axles are more than 67 per cent lighter than the stock ones, although the wear rate is a little bit higher due to the softer material. The harder servo saver spring is an option for a stiffer servo saver set-up. Pricing will be released at this weeks Toy Fair and the new kit will be available at the end of February.
Source: Shepherd Racing