Ted Longshaw (1926 – 2011)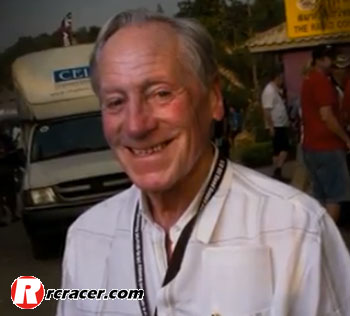 Racer and all at ADH Publishing were saddened by the news that our good friend Ted Longshaw has passed away. We had last spoken to Ted just a few weeks ago when he was in good spirits, despite suffering from respiratory problems that were stopping him playing golf – much to his frustration!
Not only was Ted well known and loved within the RC industry, he was well loved outside of it and kept himself active after retiring from his RC business Ted Longshaw Model Cars. Over the years, TLMC had been the UK agents for such prestigious brands as Associated, Mugen, Novarossi and Medial Pro amongst others. After closing down the business, Ted was able to concentrate on other things and whether it be playing golf, travelling the world with wife Linda or spending time at home with his family, he always had a smile and was happy to chat.Although not being involved in the RC business anymore, as I live locally to the Longshaws, I would often see Ted with his distinctive personalised number plates driving around, off to this race and that meeting. I am proud to have known Ted for nearly 20 years and grateful for the valuable help that he gave me with projects.
Despite the loss, Ted will be remembered forever as one of RC's pioneers who arranged the very first World Championships for RC cars and was so instrumental in the development of the international racing scene that IFMAR gave him Honorary Life Presidency to highlight his influence.
All of us at ADH Publishing would like to pass on our condolences to his wife Linda and family, as well as their friends. Ted will be sadly missed.
Matt Benfield
Editor