Joe's TLR 22 – December 2011 Update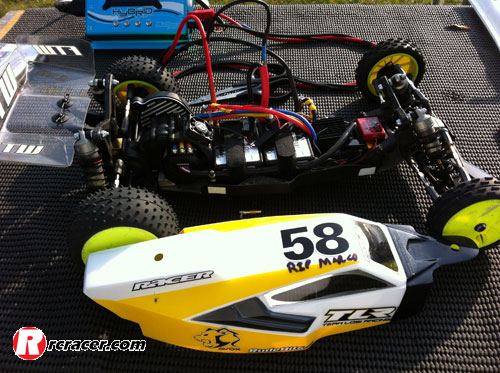 I thought it was time I gave you all an update about my 22 since the last was done way back in the summer. Unfortunately, we lost the Moto Arena venue and several clubs stepped up their game and other evolved out of this closure. 
More racing was available and I even ventured outside visiting the Silverstone Buggy club and the Stotfold buggy club.
In January 2012, I am booked into the Area 51 GP as well as the Dez Chand Memorial Championship. As many of you know Dez passed away after a tragic accident and even though I only meet him a couple of times, I will never forget him taking me off to a car park in the middle of a race meet for some one on one tuition on RC bikes. Sadly I still cant race them, but I will race the 22 at that event to help support the chosen charity and Dez's family.

 So with these big races looming, I will give you a quick run done on what I have done so far.
 During the summer a couple of new chassis conversions arrived so which one did I choose? Well it was the TLR JADI – Just As Designer Intended. Hey, if it ain't broke don't fix it. I've had no trouble using the standard chassis and all I have done is added a bit of weight. 
RudeBits hooked me up with the under LiPo weight, Schumacher for a 
FTW Vane shell for cab forward performance and I love the way the car handles with this body.
 Also I received a whole raft of hop up components from Horizon Hobby UK including the Alloy Rear Camber Block mount (TLR2061) as well as the Brass Chassis Weight Kit (TLR4151) and some hardened balls for the ball diff. 
I have not really had to do much to get my 22 to handle the way I like it. The basic set-up I used at Moto Arena is still on the car along with my spring choices and shock oil weights.
 The only thing changed is the shock collar pre-load.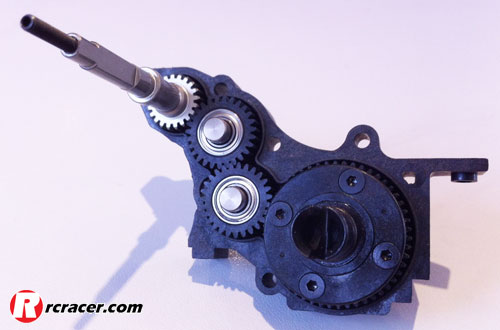 As with any ball diff, this has been rebuilt a couple of times but I am really not a fan of ball diffs as I just find them fiddly and I can never seems to make them as smooth as the next guy, so Horizon Hobby UK has sorted me out with a complete gear diff that is found in the Losi 22 RTR model. Some racers have fitted the SC10 gear diff whilst waiting for this unit to become available and find the car easier to drive in this configuration. That said, to tune the diff you have to change the viscosity of the oil by removing the diff completely and refilling it with your choice of grease or oil. 
Whilst I was waiting for the gear diff to arrive, I built up a complete spare gearbox in mid-motor configuration and this way if I ever need to make a quick change, I have a ball diff-equipped gearbox ready to go and vice versa. 
Since my last update I am pleased to say the only thing I have broken on the car was the steering rack, but not the external piece that's available as an alloy hop-up, but the internal slider – don't ask me how I managed it.
Before I leave you I just want to say a couple of thanks to the people who help me out support me and offer advice. 
All the boys at Horizon Hobby UK, Matt Benfield (the Ed), Tom Reynolds and my racing partners, Chris Hampson and Stefan Godfree. You guys all rock and make me proud to be in this hobby. Well that's it from me in 2011 lets see what I can do with the 22 in 2012.
JB