Three Victories For Team Associated At The Dirt Nitro Challenge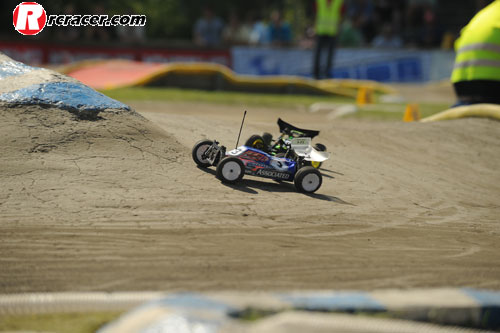 The Dirt Nitro Challenge has long been one of the premier nitro races of the year. Now at its third location at The Fear Farm in Goodyear, Arizona, Joey Christiansen and The Dirt crew looked to make the 2012 event the largest in history. With three tracks and a centralised location, the turnout didn't disappoint. Over 700 total entries participated in the monumental event.
In the Truggy classes, Team Associated took the top qualifying position in two of the three classes with Ryan Maifield leading the way with his LRP-powered, Factory Team RC8T CE in the Expert Truggy class, and privateer Danny Stojakovic using the same package to top qualify the Open Truggy class.
In the finalt, Maifield had a fluke breakage before the pit stop and was out. However, team mate Ryan Cavalieri recovered from a slow start to finish second overall in the Expert Truggy class with his RC8T. The Open class went much better for Stojakovic, who led from start to finish claiming his first victory in nitro racing.
Not to be left out, Renato Tradardi Sr held off chargers in the 40 plus class to take a second victory for the RC8T at the Nitro Challenge. In the Buggy class, A-Main Hobbies driver Barry Baker and his LRP-powered RC8.2 dominated qualifying in the 40+ division. With a wire-to-wire win, Baker lead fellow RC8.2 driver Lance Norick to take a Team Associated one-two.
It's no doubt that the Nitro Challenge has found a new home at the Fear Farm and if the first year is any indication of things to come, make your reservations now for 2013. Thanks to the Fear Farm staff along with The Dirt crew for another great event.
Source: Team Associated