RudeBits DB1 to Be Released on 10 May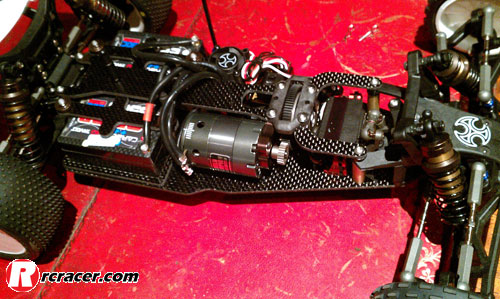 The new DB1 Kyosho-based mid-motor 2WD conversion will be launched on 10 May 2012. Designed by David Burton – an engineer for some 18 years, a racer for over 20 and a past BRCA National round winner – the conversion is appropriately named after him. Tested, developed and distributed by the RudeBits team – well known for their brass weights – the revolutionary chassis made its major debut at the BRCA National event at Stotfold on 14 April. Amongst the strongest field of drivers assembled in the UK, the DB1 had a great first outing and finished on the podium in the hands of Kyosho driver Kevin Lee. After extensive testing with the Kyosho drivers, RudeBits have confirmed that the DB1 will be available in a conversion format and that kit will consist of the following items:
Seven-Piece Carbon Fibre Kit (2.6mm chassis, top deck, U-support, LiPo holders and straps)
Brass LiPo Centre Weight 20g
Under LiPo Weights (Tuning aid and included in the kit)
Alloy LiPo Posts with Grub Screws
Weighted Inertia Propshaft
Front Slipper Diff Half
Shadow Body Shell
Front Alloy Posts
Decal Sheet
Base Set-Up Sheet and Tips
Options (to follow):
Undertray
Important Note:
Low-profile servo required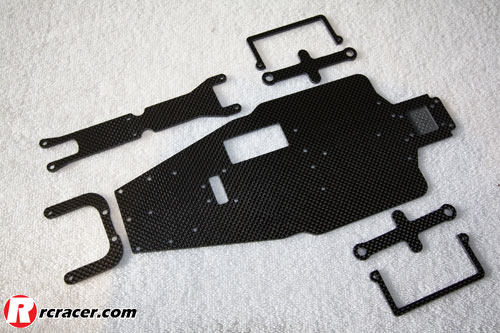 As a bonus for the first 20 sold (available on a first come first served basis), Kevin Lee from Inside Line Racing will give a further 10 per cent discount from his on-line store on other items. The DB1 conversion will sell for £199 and to secure one of the first 20 kits, you must place an order via the RudeBits shop. You will be required to place the order and pay a £99.99 deposit to secure your order with the balance payable on the day the kits are to be sent out. You will be notified of this via email. Info on the Inside Line Racing discounts or for parts please contact them via e-mail here whilst more info is available through RudeBits here.
Source: RudeBits