Double TQ for Serpent at West London Summer Series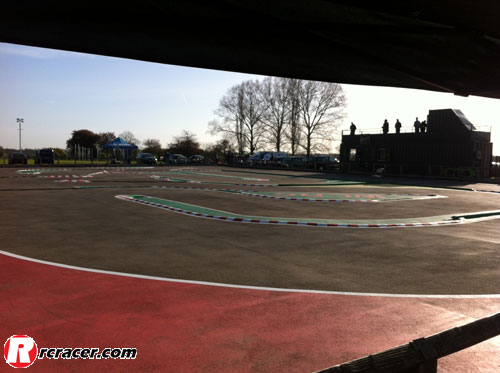 Last weekend saw the first round of the West London Racing Centre Summer Championship take place in the UK. Glorious sunny weather adorned the track which has been extensively refurbished during the last 18 months with a new track surface, drivers' rostrum and painted lines. Serpent UK team driver Mark Stiles headed to the meeting to conduct a pre-season shakedown/test with his LRP/Xcelorin-powered S411. For 2012 all competitors at BRCA Nationals will be using 10.5T motors so this was the first time Mark had run a Pro Stock set-up, having previously driven in the Modified class.
The grip levels were very low in the morning as conditions were chilly and the surface was quite dusty. Things improved throughout the day as cars laid down some rubber and the track warmed up, although the grip levels never reached high levels during the day. After a familiarisation practice run, Mark made a few subtle changes to his S411 in the early qualifying rounds. These modifications improved the consistency and on-power stability of the car allowing Mark to put in some smooth and consistent runs on used rubber. Fine-tuning of tyre treatment and preparation followed and the result was a stable looking and easy to drive car that several other competitors commented upon.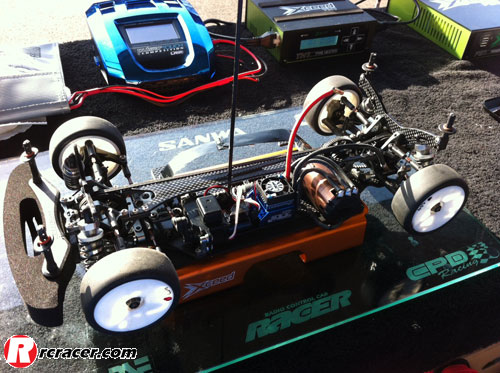 Mark was fastest in all four of the qualifying heats and was the only driver to achieve a 20-lap qualifying run. In the finals, Mark was almost unchallenged and took comfortable wins in both of the A final legs ahead of the TOP Photon of Brian Eldridge to give him a perfect championship score to start the summer season. Mark will conduct further testing in the coming weeks before the BRCA Nationals start in May.
In the very competitive 13.5T class, Rich White took TQ running a privately entered S411 ahead of top local driver Spencer Jones and the Schumacher of Ashley Wiffen. David Saul qualified eighth with the second S411 in the A final. Unfortunately in the finals, Rich was unable to convert his pole position and despite taking second place in the first leg, a DNF in leg two left him seventh overall. David Saul fared slightly better, improving on his grid position to take fifth overall.