Bruno Heremans and X Factory Win at Kampenhout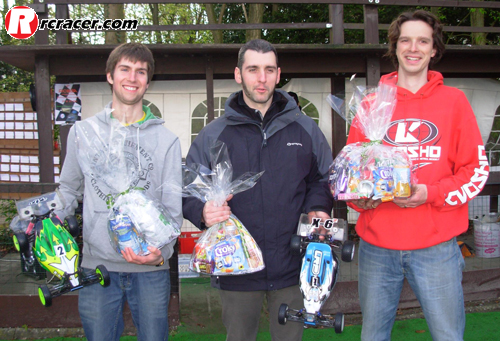 The second round of the BeNeLux Championship was at Kampenhout in Belgium last weekend where Bruno "Elvo" Heremans won in convincing style with his X-6 Squared. X Factory cars occupied the top four spots on the grid and six of the top ten X-6 Squareds.
Elvo won qualifiers one and three taking third in round two when rain drenched the track in the last minute of his TQ run to secure pole position for the Belgian driver. All weekend the weather was variable with rain on and off. Heremans said: "My set-up worked well in the wet, the dry and everything in between. It was dead neutral and very fast.  A1 was dry-ish and I was on dry tyres and drove off. I did the same in A2 and sat out the last one." John Debacquer qualified and finished second with his X-6 Squared, winning A3 after some exciting racing with Nicolas Risser's SV2. John beat Nick in A1 by just 0.4 of a second.
Source: X Factory