Reece Sawyer & Kyosho Win HNMC Summer Series Round Five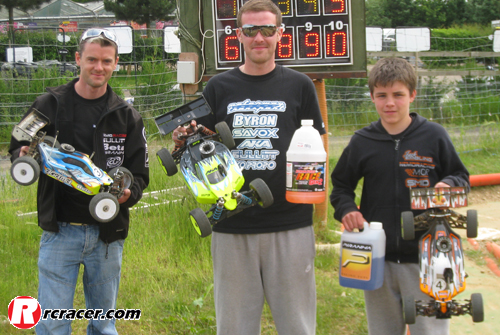 The bad weather in the UK continued again through the week with the event only guaranteed on the dirt track on Saturday morning after the club removed the standing water. Some 87 drivers made the trip and the weather held out all day. In buggy qualifying, there was a battle between Karl Jackson (TLR/Beta) and Reece Sawyer (Kyosho/AKA). The truggy class went to Rob Gray (TLR/AKA) closely chases by Rob York (Kyosho/AKA).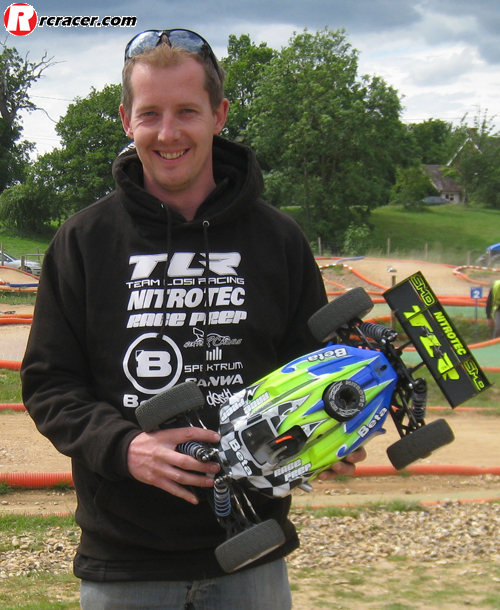 In the buggy F final Jack Keeney won from Steve Baker and Nabell Din. Steve Baker won the E final from Keith Harris and Jack Keeney. The top three in the D final was Robert Brooks, Jamie Reeks and Ian Williamson. Garry Brace won the C final ahead of Glen Smith and Jamie Clancy. The buggy B final was won by Oliver Curry with Mark Thomas second and Ashlee Owen third. The A final in buggy saw Reece Sawyer take the win from Jack Embling and Richard Barton. Rob Gray went on to win the truggy A final from pole ahead of Rob York and Harry Philips.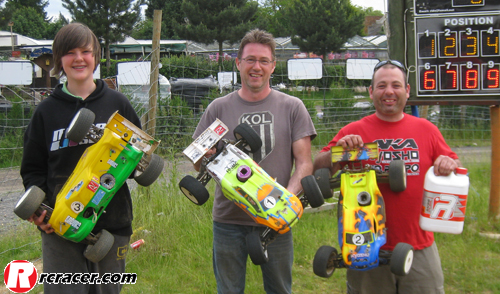 Thanks to everyone for a great days racing.The full meeting results can be found here. The next meeting is the BRCA warm-up on 1 July – you can book in here.
Source: HNMC