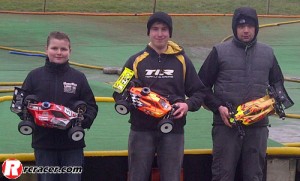 With the weather forecast being correct again, the dirt track was out of action so the Astroturf was the only option for round seven of the HNMC winter series. Qualifying was dominated by Tony Truman but he had bad luck with water in a switch in the final that allowed Garry Brace to take a good win from Callum Niblett and Bart Banach.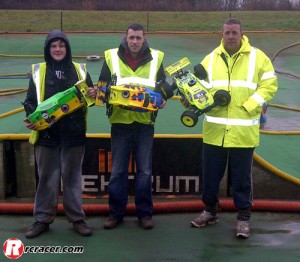 In the A final of truggy, Richard Cousins took the win from Harry Philips and Rod Adams, The C final for buggy was won by James Morl from Glen Campion and Nigel Morris as Patrick Honnor took the B final buggy win ahead of Micheal Vaughan and Chris Smoothy. It was a great days racing, but a shame about the weather.
The full results can be found here.  The next meeting is round eight and you can book in here.
Source: HNMC