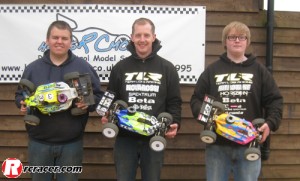 Round one of the HNMC summer series kicked off last weekend with a new race class this summer – E-buggy. Karl Jackson took TQ in nitro buggy qualifying, Phil Saggers took TQ in truggy and Garry Brace in E-buggy. Jamie Clancy was racing the new Team Associated RC8.2 EU and lined up third.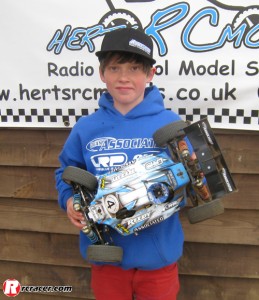 The E-buggy class saw two 15-minute finals with the first leg going to Garry Brace and leg two was won by Mathew White. The overall result in E-buggy saw a win for Mathew White from Nigel Morris and Steven Dean.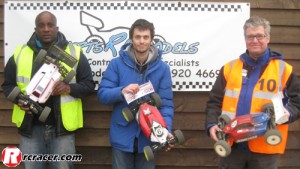 The C final in buggy was won by Liam Dawney from Peter Palmer and James Morl. In the B final, Steve Johnson won with Richard Cousins second and Rhys Herd third. The A final in nitro buggy was won by the pole sitter Karl Jackson with Josh Adams and Tom Saggers second and third. The truggy A final was won by Colin Drummond from second place Phil Saggers and Kyle Hill third.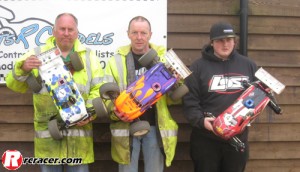 Round two of the summer series takes place on 26 May and you can book in here. Full results from round one are available here. Don't forget there is 1:10 off-racing every Tuesday at 6.30pm.
Source: HNMC