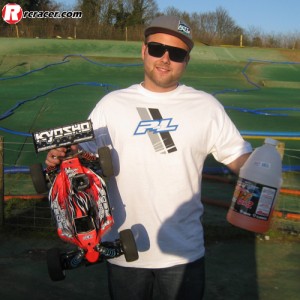 Round nine of the winter kicked of this past weekend and demand for racing caught the club by surprise with just over 150 entrees for a club meeting. It also coincided as being a warm-up event for the first national of the 2014 season that takes place at the track.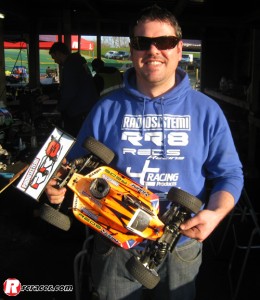 Amongst the racers in attendance was Dave Crompton who has made a return to racing with the Radiosistemi RR8.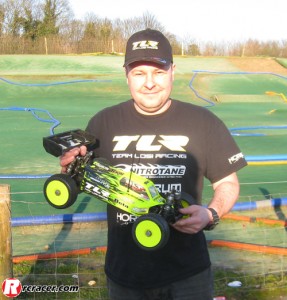 In qualifying it was Elliott Boots (Kyosho) who took TQ in buggy, Simon Reeves was top in E-buggy with the TLR chassis and Jon Howells's Team Associated TQ'd truggy. It was a long day with the last two finals finishing under the flood lights.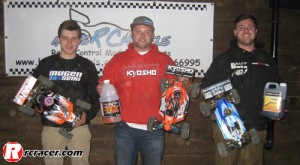 In the A final of buggy, Elliott converted his pole position to a win ahead of Agama's Darren Bloomfield and Mugen driver Jack Embling.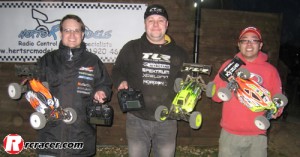 Simon Reeves mirrored Elliott's win from pole in E-buggy beating Tommy Chung (Kyosho) and Ben Cosgrove (Team Durango).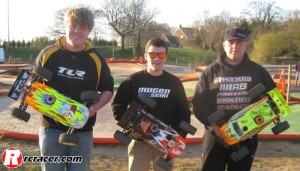 The truggy win was taken by Mugen's Jack Embling ahead of pole man Jon Howells and TLR's Michael Lewis.
Full results can be found here. The next meeting is the truggy and E-buggy national – details can be found here. The next club meeting is on 20 April and the club recommends you book in early to avoid disappointment and there is a maximum of nine heats. You can do that here.
Source: Herts Nitro Model Club