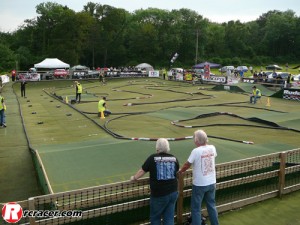 Round three of the BRCA 1:10 Off-Road Nationals saw a new venue for the series in the form of TORCH in the very south of England. The all Astroturf track was very demanding and we saw some great racing during the weekend. In 2WD qualifying it was Yokomo's Lee Martin who took pole position, with assistance this weekend from Shin Adachi as they prepare for the Euro's warm-up next weekend. A close second and third on the grid were the Schumacher team mates of Darren Bloomfield and Tom Cockerill.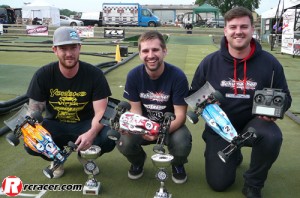 The finals were all about these three as they shared a win and a second place each as their best scores after the three legs were run. It was Tom who came out on top thanks to having the fastest time by a measly half a second with Darren in second and Lee having to settle for third.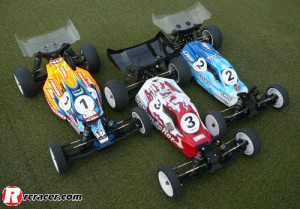 Result – 2WD A Final
1. Tom Cockerill – Schumacher
2. Darren Bloomfield – Schumacher
3. Lee Martin – Yokomo
4. Simon Moss – Schumacher
5. Tom Yardy – Team Associated
6. Nathan Waters – Schumacher
7. Neil Cragg – Team Associated
8. Craig Collinson – Team Durango
9. Danny McGee – Schumacher
10. Kevin Lee – Team C
For the 4WD event on Sunday a new layout saw a super fast layout for the drivers. As with the previous two meetings this year it was Team Associated's Neil Cragg that dominated qualifying with Lee Martin and his Yokomo being the closest challenger and Schumacher's Tom Cockerill not too far off in third.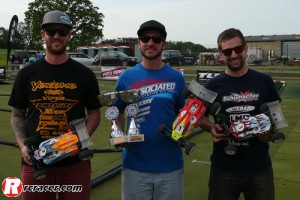 The finals were tense affairs with the top three running very close on track and none of them making any errors. And so it was Neil that took the win with some great driving, Lee taking second and Tom in third.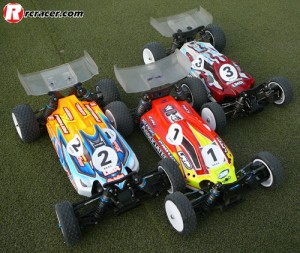 Result – 4WD A Final
1. Neil Cragg – Team Associated
2. Lee Martin – Yokomo
3. Tom Cockerill – Schumacher
4. Nathan Waters – Schumacher
5. Craig Collinson – Team Durango
6. Tom Yardy – Team Associated
7. Danny McGee – Schumacher
8. Greg Williams – Team Associated
9. Ellis Stafford – TLR
10. Kevin Lee – Team C