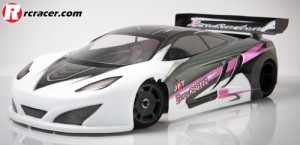 The Zen-GT12 has been rumoured for a few months now and here are the first official pictures courtesy of Zen-Racing. Designed with the club racer in mind and with the ever growing popular GT12 class, Zen has incorporated a simple, easy to manage design with the capability of being versatile enough to suit the driving needs of the more serious racer.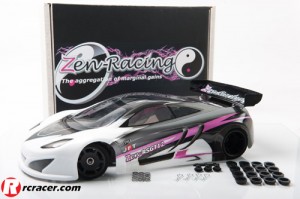 Designed by David Spashett and Paul Rodemark, this is the first complete kit to be released from the Zen-Racing team, and we are told there will be further GT12 upgrades and conversions in the coming months.
Look out for more news and under the body pics soon.
Source: Zen-Racing