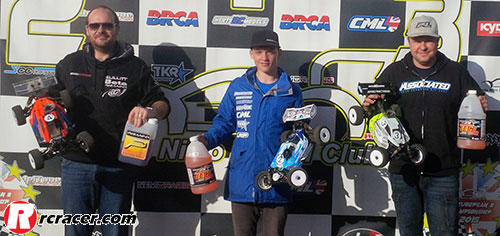 This has been a long summer for the HNMC crew and the summer series ended with the seventh round. Some 70 racers made the trip and at long last the weather stayed dry for this event! Nitro buggy qualifying was a three way battle between Kevin Brunsden, Jamie Clancy and Simon Reeves with Kevin taking TQ. Peter Bird and George Miller took the truggy and E-buggy TQs respectively.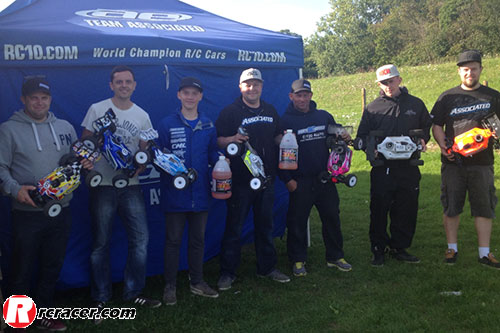 The buggy E final was won by Richard Cousins from Steve Bellwood and Alex Kittis. In the D final Kevin Hess took the win from Dominic Powles and David Lee. Chris Smoothy won the C final from Sheil Mavadia and Colin Parsfield. Garry Brace won the B final as Darren Warburton took second and Glenn Smith third. The buggy A final win went to Jamie 'Punk' Clancy with Jon Hazlewood second and Simon Reeves third.  This was Jamie Clancy's first race win and him and his AE team worked hard this weekend to get this result.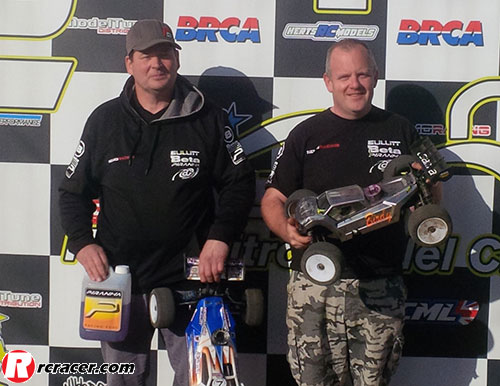 The truggy win went to pole sitter Peter Bird with Martin Hart second and Nick Theo third.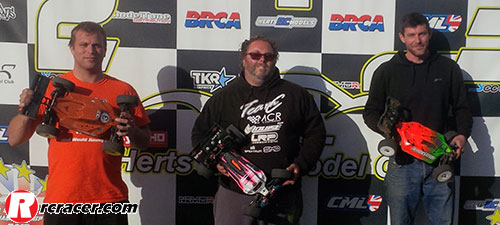 E-Buggy TQ George Miller won the A final from Darren Pollard and Ian Fuller.
The next meeting is the SRS on 27 September and you can book in here. There has been a date change for the first winter series that now takes place on 25 October due to the BRCA AGM.
Source: HNMC