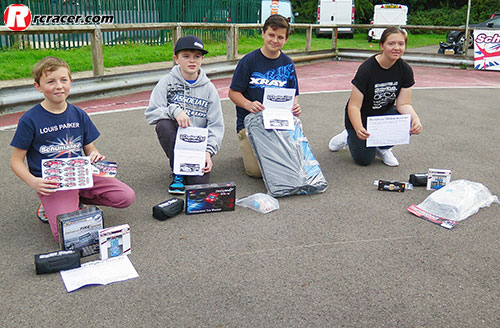 In an effort to encourage more juniors to race at the BRCA touring car nationals this season, a prize fund supported by the RC industry was introduced to support the clubmans and two-day nationals. With these championships now completed the prizes were awarded at the final rounds of both series. The prize fund was divided among the top five drivers who had competed in three or more of the rounds across two age groups, under 13 and under 17. The prize fund was in addition to the end of season championship trophies the drivers received The BRCA would like to extend their thanks to the companies that donated to the prize fund and in doing so supported the series through the season. Both championships have seen some great racing from the juniors this season and some of those taking part have punched well above their weight taking on and beating some well-established mid-field drivers. These results will stand them in good shape as they move up the order inevitably taking on some of the big names in UK touring cars in the seasons to come. Some of the drivers have already done enough to catch the eye of sponsors and are already securing deals and support for their winter campaigns; the BRCA nationals proving once again to the be the shop window for young talent.
Two-Day National Winners
U17 Harley Eldridge
U17 Daniel Blake
U13 Louis Parker
U13 Jamie Somerville
U17 Michael Bolt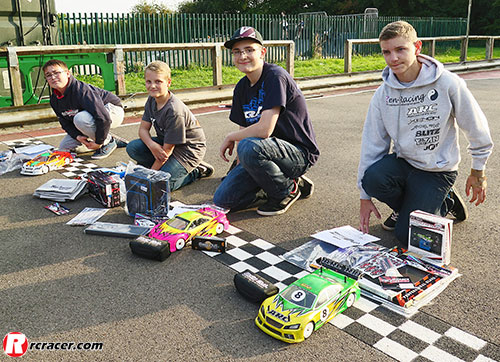 Clubmans Winners
U17 Jak Sansom
U13 Reece Goodall
U13 Daniel Rowley
U17 Ross Walker
U17 Ben Moorey
Once again the organisers would like to publicly thank all the following companies who supported the junior incentive, hopefully the coverage and incentive offered to juniors will encourage more young superstars to take in the national series next season. Thanks to CML Distribution, Muchmore UK, Zen Racing, Racer Magazine, Moody Fools, MB Models, Revell (Team Durango UK) Schumacher Racing, CPD Racing and Raleigh RC Raceway.