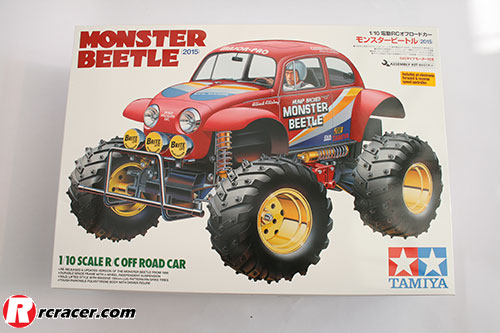 Racer is currently building our Tamiya Monster Beetle 2015 ahead of a full thrash test review in the Christmas edition of Racer (January 2016) which is on sale on 3 December 2015. We thought that coinciding with the public release of the update Monster Beetle, we would put pictures and captions online…
Keep checking back on this page to see how we get on!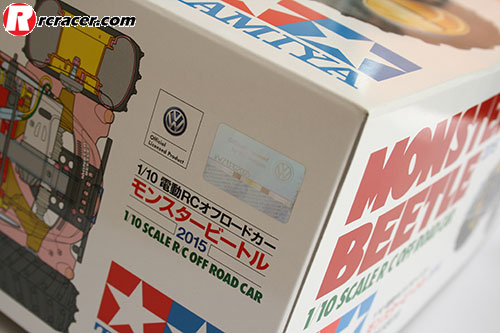 This close-up photo shows that this is the new for 2015 model, and that this is an officially licensed product by VW.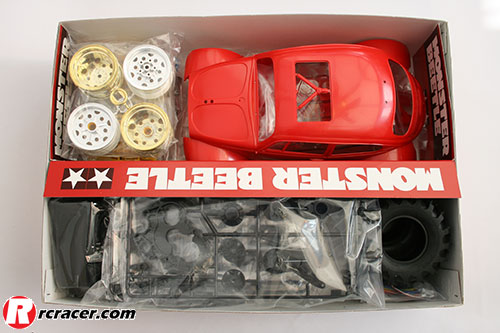 Lift the lid to be greeted by the wheels, tyres, body and sprues.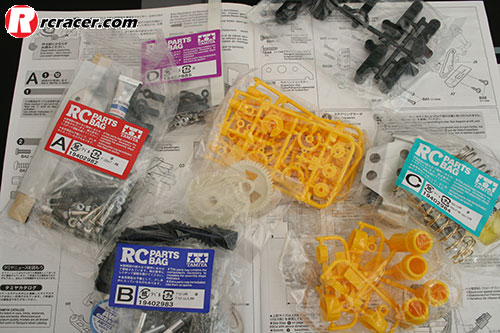 Just some of the parts including the screw bags laid on top of the instruction manual.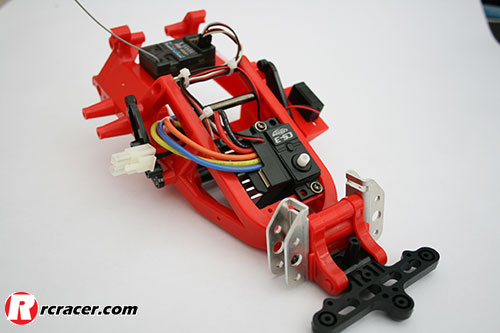 The main chassis is starting to come together and this requires some of the electronics to be installed during the build.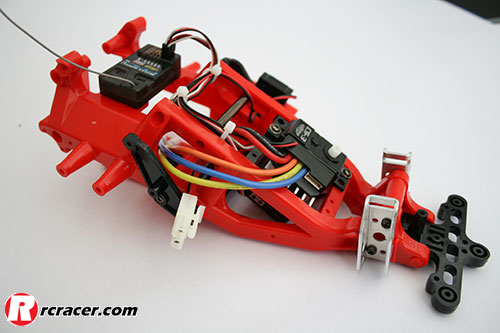 Along with the Tamiya speed control included in he kit, we fitted a Carson servo and matching 2.4GHz receiver.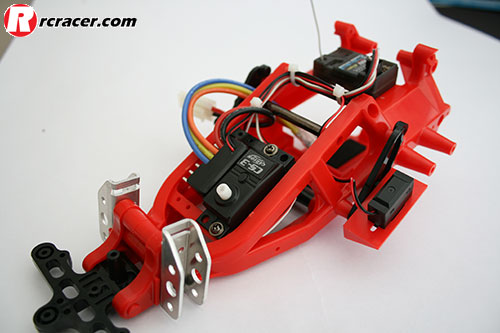 The switch sits on a dedicated plate on the left-side of the chassis and above the battery holder. This is easily accessed and hopefully won't get knocked!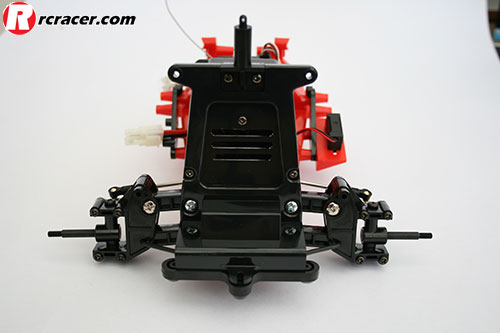 Front shock tower and body mount moulding in place.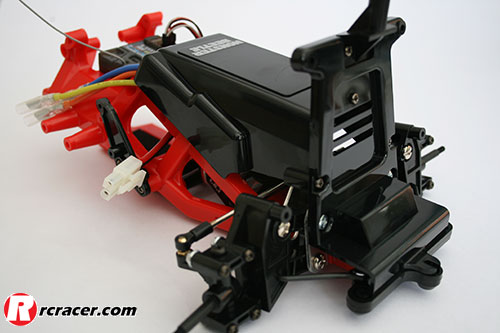 A black cover sits over the steering servo and speed control.
The inside of the gearbox showing how the gears are lubed and the bronze bushing on the shaft.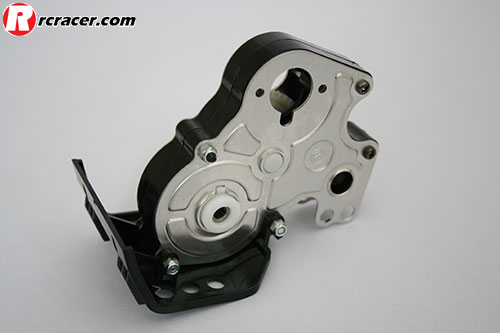 The metal motor mounting plate is bolted into position.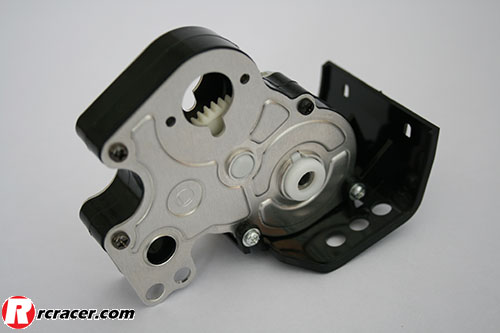 Here you can see how the bumper bolts to the rear of the gearbox.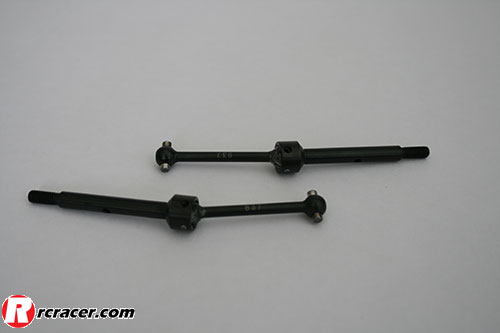 The metal rear driveshafts feature a short shaft and long axle.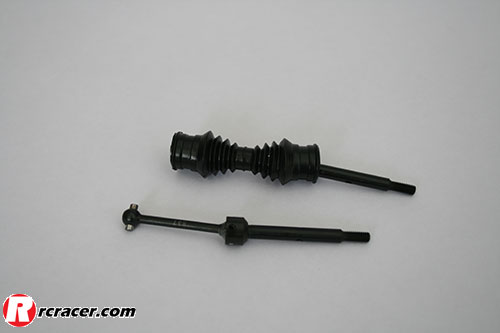 A protective rubber boot covers the universal joint and the driveshaft end.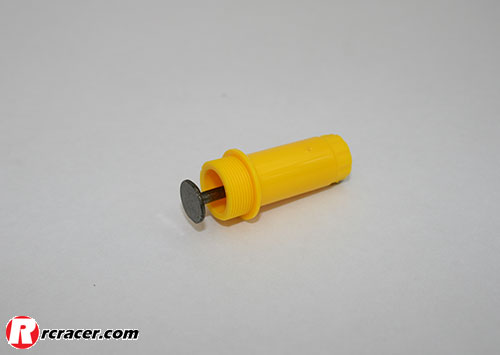 The shock design relies on friction to dampen the action of the return spring.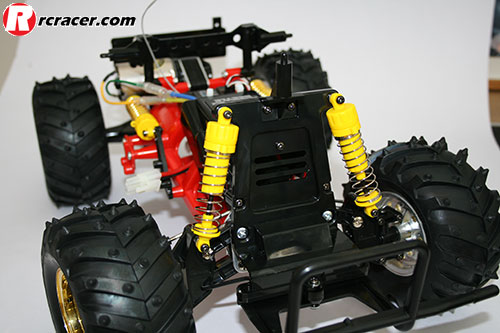 Friction front shocks fitted to the chassis.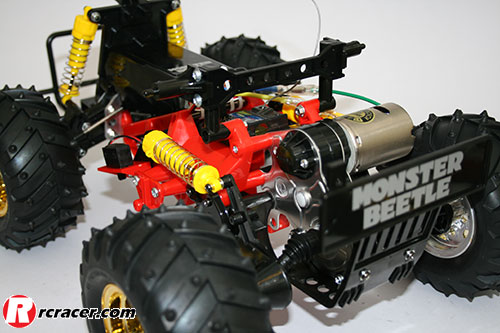 Rear shocks in place.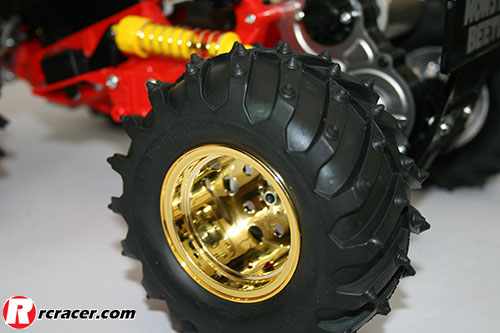 Distinctive gold coloured wheels.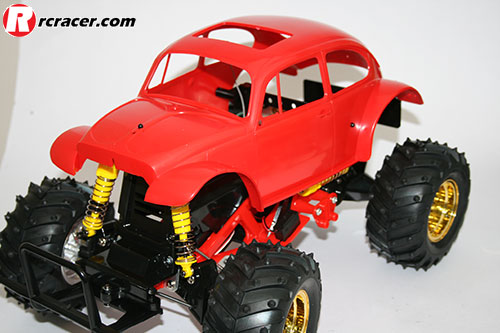 The hard body comes supplied in red.
You will have to wait until our magazine review comes out on 3 December to see what final scheme we came up with…