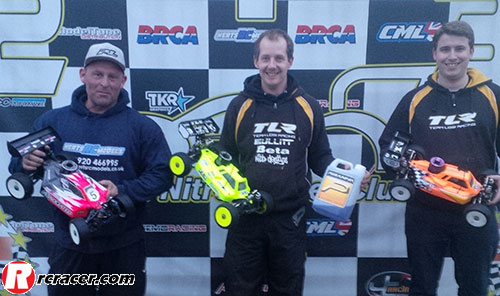 There was a lot of hope to run on the dirt track for this round, but the good old British winter weather put an end to it with misty rain first thing in the morning. The race was switched on the Astroturf track and the club want to thank all that helped try to get the dirt track ready. Jamie Clancy dominated qualifying in both nitro buggy and E-buggy with a very happy Steve Brunsden taking the truggy TQ.
Result – Buggy D Final
1. Attila Hajdu
2. Jamie Sanseverino
3. Louie Arthur
Result – Buggy C Final
1. Keith Harris
2. Attila Hajdu
3. Jamie Sanseverino
Result – Buggy B Final
1. Ashley Grindley
2. Chris Long
3. Aaron Sayce
The buggy A final went to Karl Jackson ahead of Darren Hayden-Ball and Garry Brace.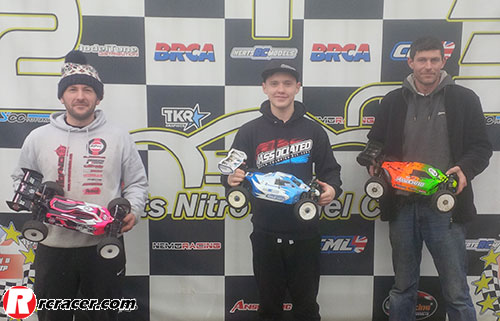 Jamie Clancy converted E-buggy pole to the win from Daniel Austin and Ian Fuller.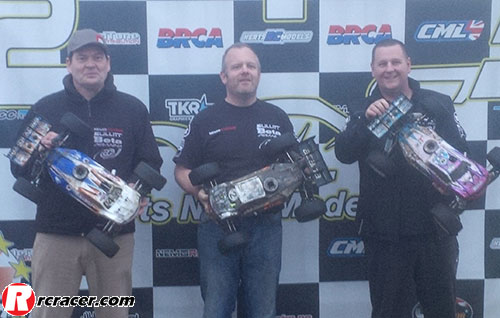 Peter Bird won the truggy A final with Martin Hart second and Dominic Powles third.
Full results can be found here. The next 1:10 off-road round is on 31 January and 1:8 off-road is 14 February.
Source: HNMC