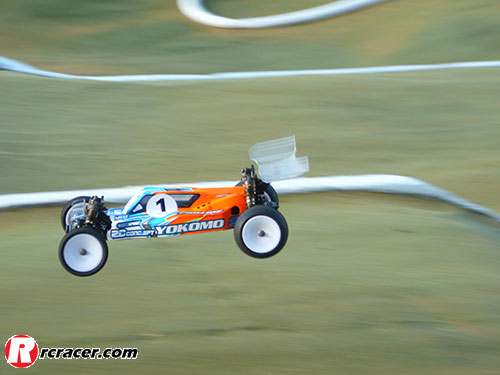 The second round of the BRCA Off-Road National series took us back to the venue of the 2015 Euros at Robin Hood Raceway. This national though was to be held on the Astroturf track and the layouts used for the weekend were fast with some real bumps to contend with. Grip was good with times getting quicker throughout the day as the sand cleared from the track. For once the weather stayed fine throughout, albeit a bit fresh with a steady breeze. In 2WD Neil Cragg was giving the new Team Associated B6 it's UK debut and he got off to a flying start by TQ'ing the first round. From there is became the usual battle between Neil and Lee Martin (Yokomo) with both drivers taking two rounds, but Lee lining up on pole thanks to a faster time.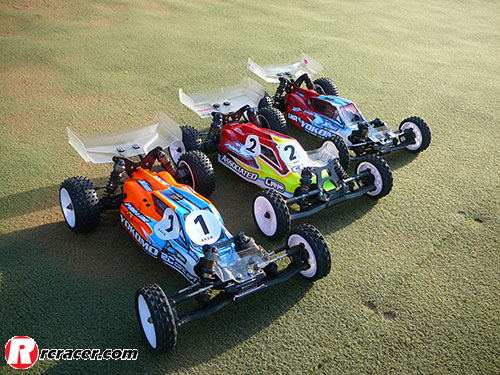 The finals were all about the front two as they pushed each other clear of the rest of the field. With so little between them Neil was unable to make a pass as Lee took legs one and two for the overall win. Neil did take the final leg to secure second place with Tom Cockerill having a good last leg to claim third overall.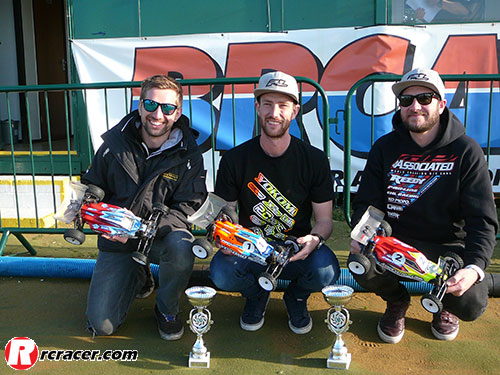 Result – 2WD A Final
1. Lee Martin – Yokomo
2. Neil Cragg – Team Associated
3. Tom Cockerill – Yokomo
4. Tom Yardy – Schumacher
5. Craig Collinson – Team C
6. Ellis Stafford – TLR
7. Richard Taylor – Schumacher
8.Danny McGee – Schumacher
9. Kevin Lee – PR Racing
10. Ben Jemison – Schumacher
Sunday and 4WD saw the trend of incredibly close times from the previous meeting continue and once again it was Team Associated's Neil Cragg who was quickest out the blocks. This time he made the most of it to take pole position ahead of Schumacher's re-vitalised Danny McGee, whilst championship rival Lee Martin struggled for once. The finals were amazing to watch with a train of drivers battling wheel to wheel for the win.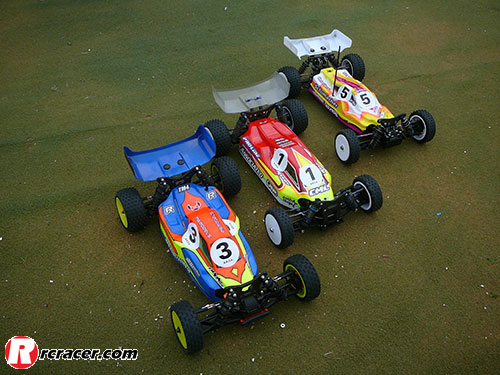 Neil took the first leg, but it was Team C's super-consistent Craig Collinson who aced legs two and three to take his and Team C's first BRCA National win – congratulations Craig! Neil recovered for second to keep his title charge on track with Tom Yardy rounding out the podium for Schumacher.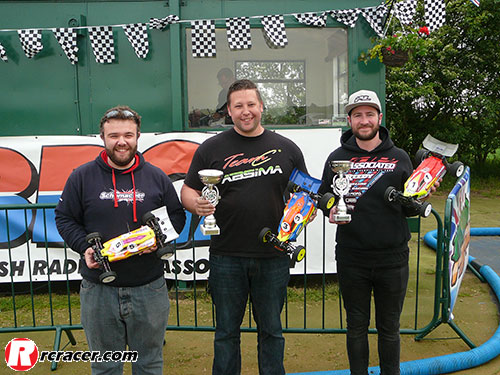 Result – 4WD A Final
1. Craig Collinson Team C
2. Neil Cragg – Team Associated
3. Tom Yardy – Schumacher
4. Lee Martin – Yokomo
5. Tom Cockerill – Yokomo
6. Danny McGee – Schumacher
7. Jack Neal – Schumacher
8. Ellis Stafford – TLR
9. Richard Lowe – Team C
10. Paul Robinson – Team Durango