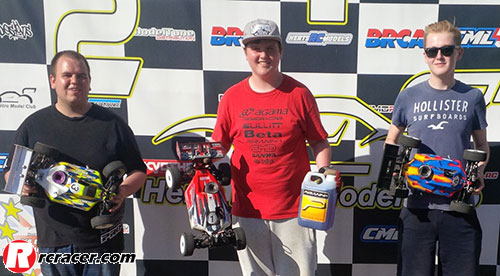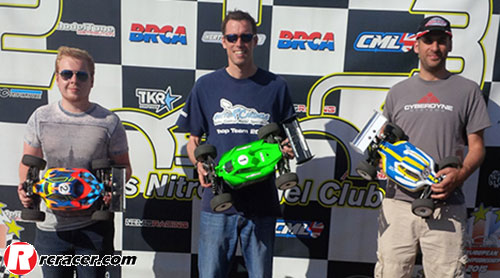 In qualifying Callum Niblett took TQ in nitro buggy with Richard Cousins topping the E-buggy class. Results from all the finals are listed below:
E Final – Buggy
1. David Baffa
2. Steve Bellwood
3. David Vincent
D Final – Buggy
1. Ramon Oliver
2. Jim Thompson
3. Peter Resurreccion
C Final – Buggy
1. Wesley Robinson
2. Jim Thompson
3. Dan Thurston
B Final – Buggy
1. Kong Mckenzie
2. Chris Long
3. Jason Patey
A Final – Buggy
1. Callum Niblett
2. Tom Saggers
3. Josh Adams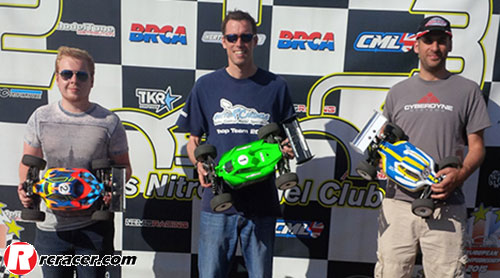 A Final – E-Buggy
Richard Cousins
Josh Johnson
Richard Miller
The club also raised 120 for the Air Ambulance Jim Thompson walk so thanks a lot for this great cause. Click here for a link.
Thanks to everyone for a great day. Full results from round four can be found here. Don't forget there is 1:10-scale racing every Tuesday night, and the next meeting is 7 August. Click here to book in.