VRC PRO IS WYSISWYR…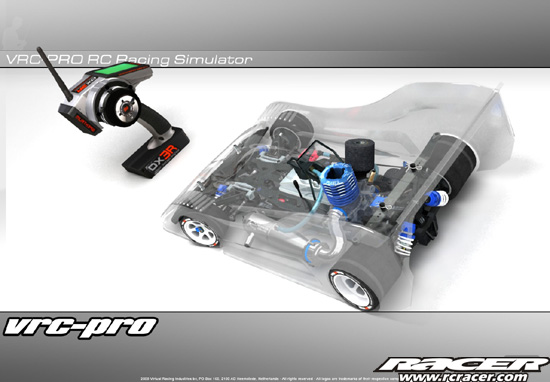 RC simulators have some very special features which make them the ideal simulation, more than any other type of simulation game. The most important feature is the nature of RC (for remote or radio control) itself. Being in a remote position to control the car means that there is no other feedback than through seeing and hearing. RC racers have developed special skills to control their cars by what they see and what they hear and translate that to their hands to operate the radio. A real car or flight simulator lacks for instance the all important feedback from G-forces generated by the car or airplane when it turns, accelerates, climbs or dives. RC racing is purely an audio/visual experience so if what you see and hear on your monitor is an almost perfect simulation of the real world (track and car behaviour) and if you can control your car with your own radio then you have the perfect sim! We call this WYSIWYR, What You See Is What You Race…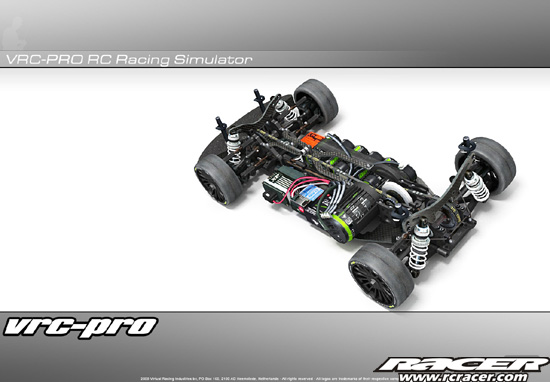 VRC has established itself as the leading RC racing sim and VRC Pro will build on this legacy and take it to the next level. The visual experience will be greatly enhanced with the use of the very latest computer graphics technology with our own XANDRA© graphics engine. The car behaviour, controlled by our own physics engine, is second to none. Eight years of development have gone into this very important and essential part of VRC. For VRC Pro the physics have been pushed even further with a new nitro engine and electric motor physics engine and a complete new collision system for more natural car-to-car and car-to-environment interaction. Add to this the pit table centered graphical user interface and worldwide multiplayer racing and you will have the most perfect simulation of radio controlled model car racing anyone can wish for.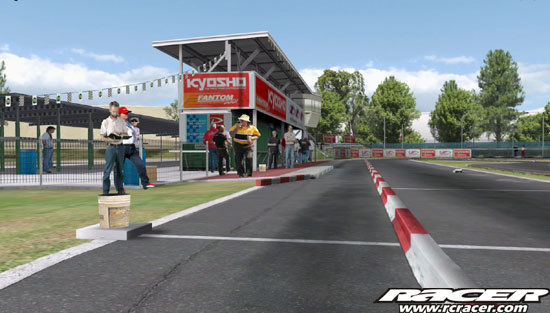 NATIONS CUP RACING IN DECEMBER
Called for by many VRC racers, VRC will organize two Nations Cup events in December 2009. The best five finishers from each country will be awarded points for the Nations Cup and the country with the most points wins the Nations Cup. The interesting aspect of this format is that it promotes the collaboration between racers from the same country as they now have a common interest to perform well. Set-ups are exchanged and race strategy shared, something that racers normally keep for themselves. Only a real team effort can win this event for your country.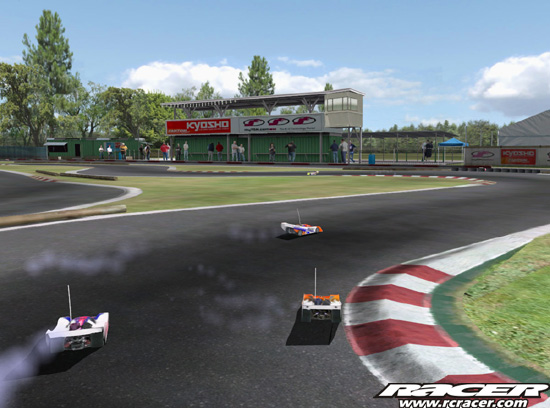 The 1:8 sportscar race will be held at the Sydney track in Australia. The 1:10 sedan race will be at Cincinnati using the 2002 lay-out. Visit the VRC website for further race announcements.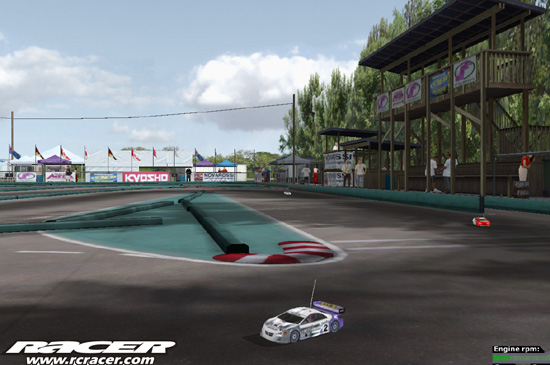 ANTONELLO PARISI REIGNS AT VIRTUAL WORLDS
Just like the illustrious nine-time IFMAR World Champion Lamberto Collari, this other Italian, Antonello Parisi, reigned at the virtual Worlds at the very same Lostallo track. In qualifying he had to settle for second, just 1.4 seconds behind Giorgio Mingotti, but from then on it was Parisi all the way till the finish line in the 45 minute main final which he won with a six second margin over Mingotti and a full lap over the strong performing Aussie Chris Stack. Parisi also won the quarter and semi final in commending style. A total of 310 racers from all over the world competed in this race.