The Once Over…HPI Racing Crawler King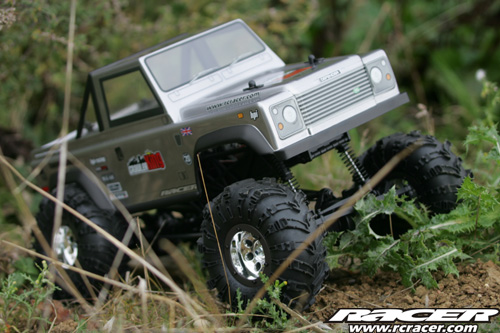 Crawling – What's it all about? You don't go 100's of miles per hour; you don't even clock up laps! But put that all aside find a rocky muddy hill and try and climb it with this little beauty from HPI. It'll soon change your mind as you try and negotiate every crevice and hill you can find without toppling the truck over, getting stuck or going in reverse (if you really like a challenge).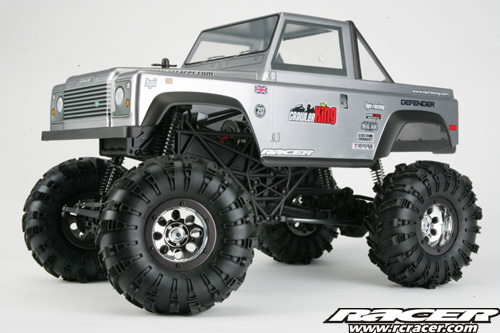 Many have said this before but you just don't get it until you do it. So HPI's RTR Crawler King is the ideal vehicle to get out there and get crawling. Take it out of the box which itself is mountainous and your greeted with a lovely finished bodyshell, in this case HPI's Land Rover 90 shell which is finished in silver with black matt finished arches and flat bed.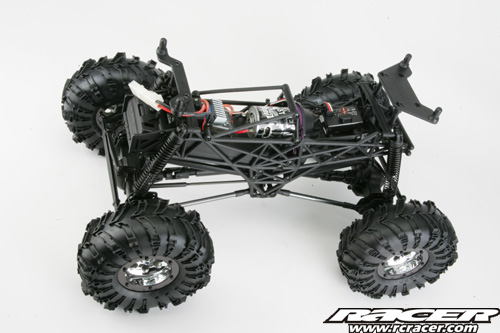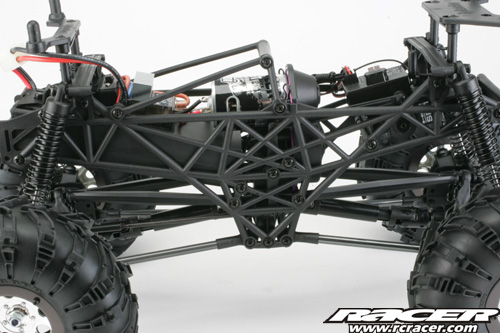 Underneath you'll find the standard Wheely King chassis in reverse to change the weight around to suit crawling and some changed chassis linkages to lengthen the wheelbase to competition standard.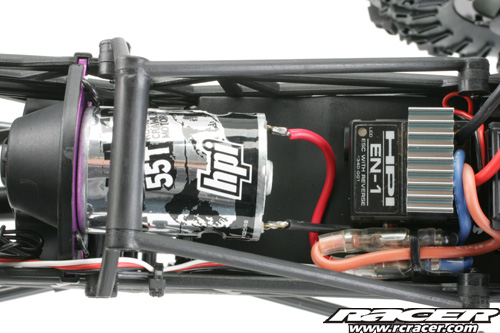 The power comes from a 55t Crawler motor designed to give torque rather than high end speed which you do not need when crawling however in testing a quick squeeze of the throttle still had the nose pointing skywards just to let you know it's Wheely King heritage still lurks beneath!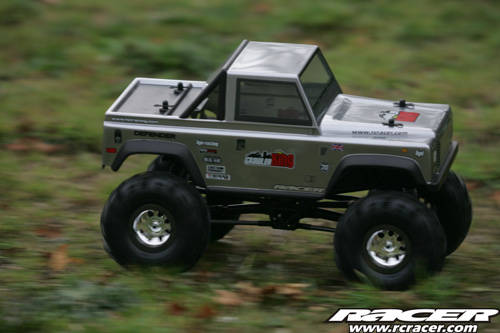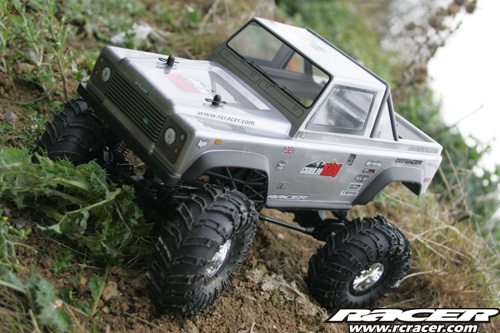 The Crawler King comes complete with Beadlock wheels and Rock Grabber tyres which are fairly soft for an RTR crawler so good for getting traction, this in turn is aided by the differentials having diff lockers built in so no fiddly gears to rebuild.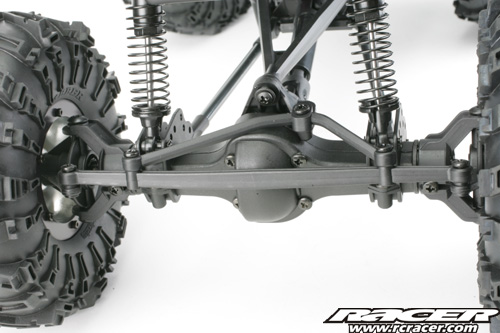 So if you fancy a truck that's can take pretty much whatever you throw at it and have some fun on the rocks on holiday then you can't go wrong with Crawler King. However don't forget to budget for charger and battery as these are not included. Read our full review of the Crawler King in a future issue of RC Car Racer magazine.
Likes

Great Scale Look

Beadlocks

Diff Locks
Dislikes

Suspension needs tweaking out of the box as under power, torque twist makes bodyshell catch the tyres.
Kit Number: 102118
More information: HPI Europe