O. S. Engines .21XZ-R On-Road ABC Engine

With 21M Carburettor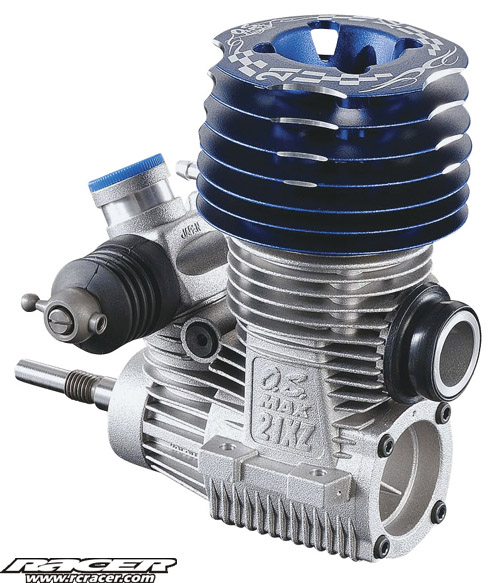 The O.S. .21XZ-R On-Road ABC Engine is designed to take drivers to victory at major 1:8 scale on-road championship races. The tungsten-weighted crankshaft creates optimum balance for consistent low and mid-speed torque while the cylinder liner features seven scavenger ports and three exhaust ports for more efficient combustion.
The crankcase and 21M carburetor are newly designed
Lighter piston
More durable con rod
Specifications:
Displacement: .213 ci (3.49cc)
Bore: .640 in (16.27mm)
Stroke: .661 in (16.8mm)
Practical RPM: 4,000 – 45,000 rpm
Power Outlet: 2.7 hp/33,000 rpm
Weight: 12.32 oz (348g)
OSMG2040  O.S. 21XZ-R On-Road ABC Engine with 21M Carb.  Retail: $699.99  Street:$429.99
Available: Late October
For more information please visit: www.osengines.com
Source: OS Engines