CML Winter Series – Round 2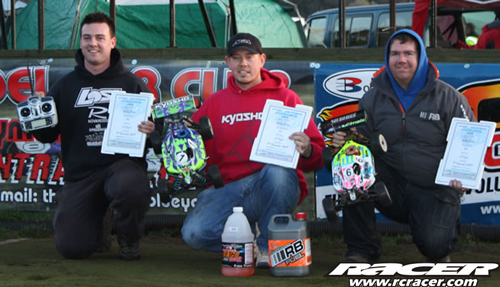 The second round of the CML Nitro Winter Championships took place at Frankley and saw some of the big names in RC fight to the death.
The accommodating Frankley Model Car Club always pulls in top racers due to its fun, friendly atmosphere and its central UK location. This round of the highly competitive CML Winter Series was no exception.
It was Simon Willetts who secured the round victory after an imperssive performance, closely followed by Graham 'Sloppy' Alsop in second and previous round winner Darren Bloomfield in third.
1:8 Buggy A-Final
1 Simon Willetts 28/ 1204.25
2 Graham Alsop 28/ 1218.39
3 Darren Bloomfield 28/ 1233.00
4 John Holmes 28/ 1236.50
5 Tony Truman 27/ 1202.61
6 Jon Howells 27/ 1219.96
7 Matthew Lewis 27/ 1224.80
8 Craig Drescher 27/ 1226.64
9 Anthony Potter 27/ 1231.68
10 Elliot Taylor 27/ 1241.01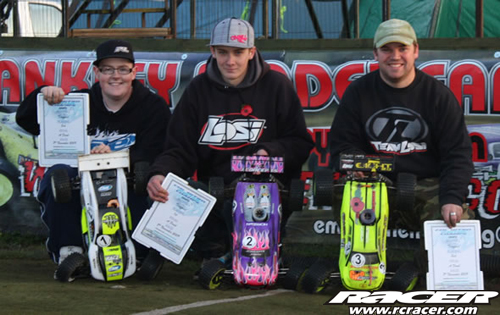 1:8 Truggy A-Final
1 Tom Jordan 24/ 1212.22
2 Robert Cockcroft 24/ 1308.46
3 Liam Galvin 23/ 1211.07
4 Paul White 23/ 1241.49
5 Carl Dixon 22/ 1146.45
6 James Bulivant 22/ 1213.74
7 Mathew Lawrence 21/ 1213.48
8 James Cooper 21/ 1230.93
9 Kevin Quarterman 17/ 957.91
10 Luke Cooper 17/ 1219.32
Source: CML Distribution