King of the Dirt 2009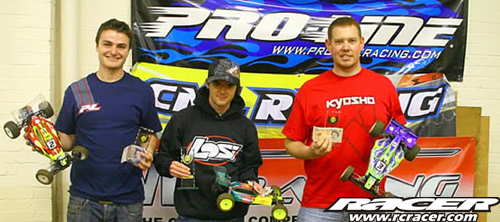 Early November saw the 1st ever King of the Dirt event held at the Proline Dirt Arena in Bicester.
The event was put together to try and crown the 2009 King of the Dirt in 2WD, 4WD and the upcoming SC10 short course class. There was a great turn out including RCracing TV to cover the event.
2WD would see Associated's Tony Truman and Team Losi's Richard Barton have great battles in all three legs of the A main, with Richard taking leg one from pole on the grid and Tony taking leg two, it was set up for a great battle in the last leg but Richard would hold out and take the win.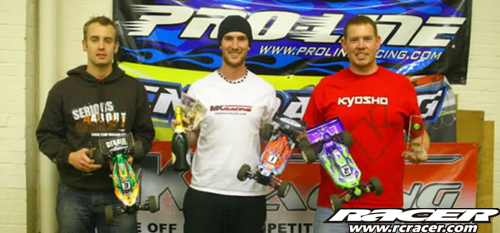 4WD saw some great racing between all drivers that made the main but it was Lee Martin, Simon Willetts and Richard Ralph that would stand out. Lee Martin with his Associated B44 wrapped it up after winning both the first two legs to be crowned 4wd king of the dirt.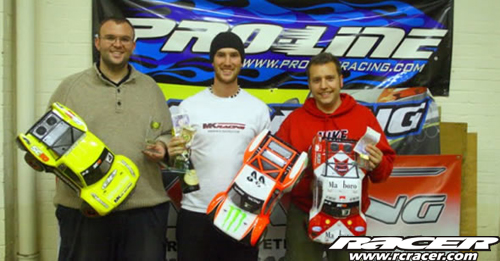 The SC10 class was just as exciting. The battle for the win was between already crowned 4wd king of the dirt Lee Martin and Nick Goodall. With both taking wins in leg one and two, it would see Lee from pole take the last leg and take his second title of the weekend.
For more info on upcoming races visit the Proline Dirt Arena website HERE
Source: CML Distribution