New Versions Of Anderson M5 Cross Bike
The new Anderson M5 Cross Bike has hit the RC world big style and Schumacher are pleased to announce three new models coming soon to the range.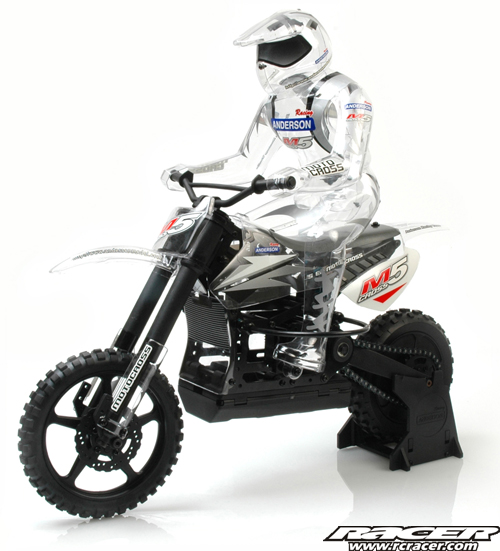 Firstly for the Pros who wish to paint and choose their own radio equipment a new ARR version. This comes with no radio & clear body.
Secondly two new additions to the RTR colour options with these awesome yellow and silver versions. The new Clear, Yellow and Silver versions will be available shortly before Christmas, all current ones are in stock.
More information and videos can be found on Schumacher Racing's website by clicking the source link below.
ANM1000           Anderson M5 Cross; Clear ARR £174.99 – NEW
ANM1200RTR     Anderson M5 Cross; RTR – Silver £249.99 – NEW
ANM1201RTR     Anderson M5 Cross; RTR – Blue £249.99
ANM1202RTR     Anderson M5 Cross; RTR – Red £249.99
ANM1203RTR     Anderson M5 Cross; RTR – Orange £249.99
ANM1204RTR     Anderson M5 Cross; RTR – Green £249.99
ANM1205RTR     Anderson M5 Cross; RTR – Yellow £249.99 –

NEW
Source: Schumacher Racing