Scoop!:- Serpent S120 Link 1:12 High Performance Pan-Car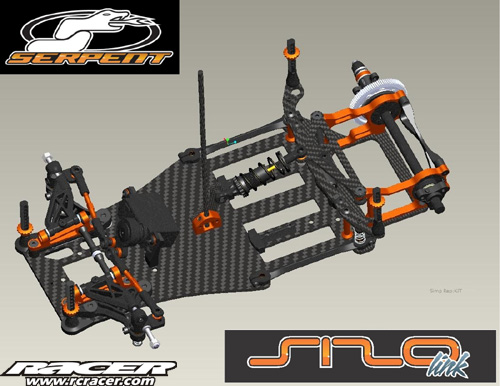 The S120 Link is Serpent's next big entry into the emerging 1:12 scale pan-car class.
Beside the original Serpent S120 T-bar car, Serpent also developed the Link version and will market both types of car. Serpent pan-car developers Markus Mobers and Paul Ciccarello, both with over 20 years of pan-car racing experience, created this new masterpiece, assisted by Billy Easton and Michael Salven. The S120 Link shares the innovative, strong and super-steering front end with its sister S120 T, with all set-up options as before: caster, width, height, roll-centre, ackermann and toe.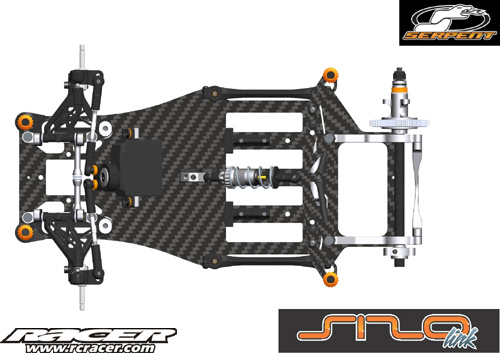 The central section is a combination of elements to control the movements of the rear end perfectly, a central main shock, based on the famous Serpent RCC technology while the shock tower enables various angles. The laid down mono-shock is the same as used in the S120 T, with through type shock-rod, and excellent dampening characteristics. Two spring loaded shaped side bar elements interact to create the best possible handling (roll, bump and alignment) under all grip-conditions.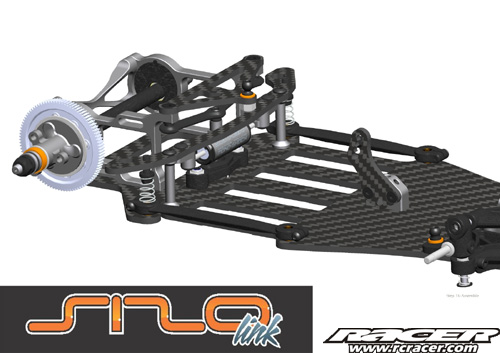 The strong basis is formed by a 2.5mm thick carbon fibre chassis plate with pockets to allow 4-cell packs or 1S LiPo pack, with supports enabling a forward or backward battery position along with enough space for all the valuable electronics. The newly designed motor pod is a beautiful combination of high quality machined aluminium brackets and top quality carbon fibre parts bolted together to create an ultra stiff rear pod. The new motor bracket allows the brushless motor to be mounted in the optimal position for car balance and offers good heat dissipation as well.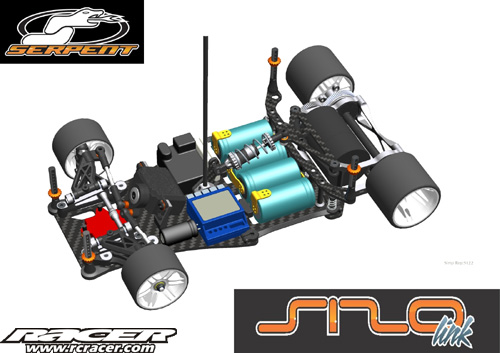 The kit includes 3 aluminium servo posts to select from which enable perfectly centred mounting of any popular brand servo. The re-designed rear differential features improved hardened D-plates and carbon shaft assembly for super smooth diff action. The S120 Link car will come standard with titanium-grey finish and aluminium parts in orange and black will be optional. The S120 Link kit includes full colour instructions and full spec set-up sheet.
The new Serpent S120 Link will be shipped mid December worldwide.
# 410003      Serpent S120 Link
On this same basis Serpent is also creating a 1:10 scale pan-car, World GT version, to be introduced at the start of 2010.
Source: Serpent