TAMIYA FAIR SPECIAL – 1:10 RC Honda S800 Racing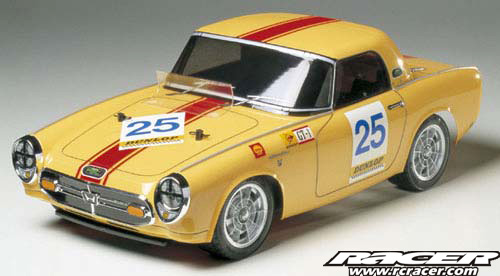 In the early-1960s, Honda began venturing into the world of motor car racing after it had achieved great success in the manufacture of motorcycles. In 1962, Honda revealed its first four wheeled vehicles, the S360 and S500. Capitalizing on advanced technical knowhow gained from the motorcycle World Grand Prix races, Honda's aluminium four cylinder DOHC engine boasted a crankshaft rotating on needle roller bearings. The top of the line 2-seat sports car S800 made its debut in 1965. The high revving engine was capable of 70hp and propelled the lightweight 710kg vehicle up to 160km/h. After its debut, numerous S800s were observed in various motorsports events such as gymkhana, hill-climb, and circuit races, showing off its tremendous performance.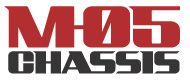 About the Model:
This is a 1:10 RC assembly kit of the Honda S800.
The famous S800 form is recreated in polycarbonate and mounted on the M-05 chassis.
Monocoque frame features a layout that optimises weight distribution and lowers the
chassis' centre of gravity.
The 3-piece tie-rod steering linkage offers sharp cornering performance.
Sticker sheet and type 540 motor included.
2-channel RC system, ESC, battery pack, and charger are separately required.
Wide variety of Option Parts are separately available to further customise your machine:
54000 M-Chassis Aluminium Damper Set (4pcs.)
54177 M-05 Aluminium Front Upright (Blue)
54178 M-05 Aluminium Rear Upright (Blue)
54179 M-05 Ball Bearing Set
54180 Titanium Screw Set
*Light cases do not have LED attachment positions.
58454      1:10 RC Honda S800 Racing (M-05 Chassis)
Source: Tamiya