Riccardo Rabitti Wins Arena Race with LRP Brushless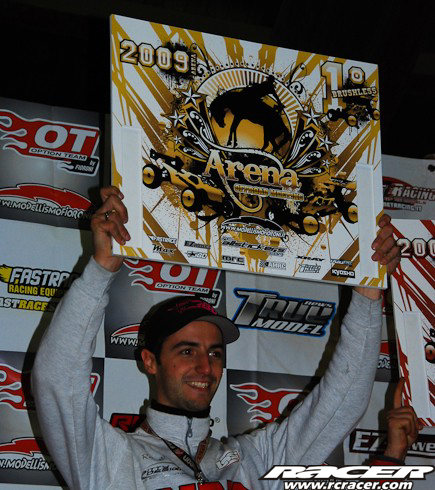 LRP driver Riccardo Rabitti secured the win in a dominant fashion in the 2009 Arena 1:8 Electric Brushless class. The 2nd edition of the indoor Arena Offroad Meeting took place in a big Rodeo Ring circuit in Voghera, one hour south of Milan, Italy. Last year's Arena event was a big success for LRP with LRP driver Hupo Hönigl completely dominating the field in the 1:8 buggy nitro class. This year it was Italian super-star Riccardo Rabitti who had to defend the LRP "Blue is Better" honour. And he did it in style.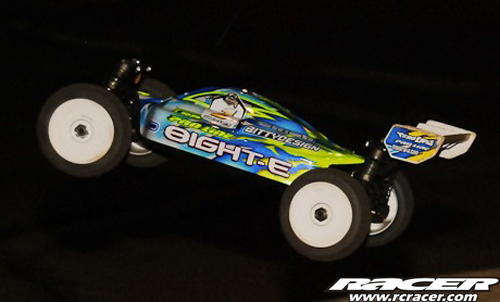 This year saw the introduction of the new and fast growing 1:8 electric off-road class, and once again we were able to experience the clear advantages with electric brushless system and LiPo batteries compared to the nitro engines. In the 1:8 electric buggy class, Riccardo Rabitti started off with a blast and already from the first qualifying was the dominant driver. Powered on by LRP new VECTOR8 brushless motor, SPX8 brushless speed control and LRP LiPo 5300 – 40C "Competition Car Line" Riccardo was able to set lap times clearly faster than any other of his electric competitors as well as any other nitro powered cars, about 0.7 sec per lap better than nitro!
Riccardo continued to dominate the event as the race went on and was in the end able to set TQ – Win all three A-finals and set the lap record with ease! An impressive showcase and performance from both driver, electronic equipment and chassis.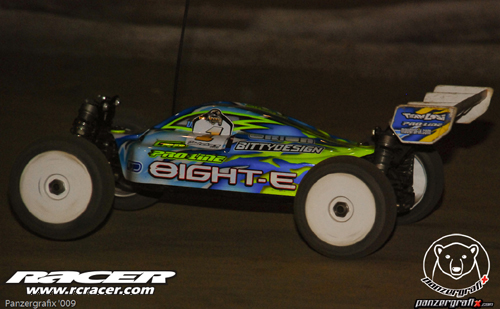 This is what Riccardo say about his LRP electric brushless system: "Jumping with electric powered car was so much easier to do! LRP speedo, motor and battery were just fantastic. The feeling was super, the acceleration was very progressive and precise, zero problems from the start to the end of the race! Very fast speed, perfect for such a big track. And the acceleration after the turn into next jump: Impressive = perfect jump"
Source: LRP