Serpent 966-E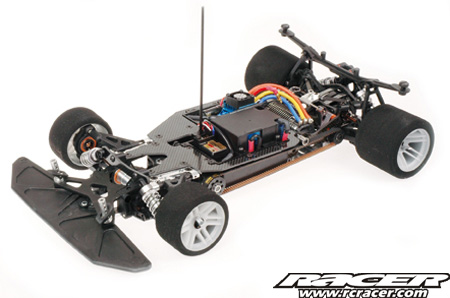 Further to our previous news story on the 966-E which featured CAD images, Serpent have now sent us some pictures of the car. Serpent has introducedthe 966-E as its answer to the growing interest in the market for electric powered RC cars and the interest for electric racing globally. The easy and strong brushless motors in connection with reliable speedo's and lots of power with LiPo batteries makes this category of racing become more popular and interesting. The louder nitro-powered cars can't be used everywhere and at all times, so this might be a solution for noise threatened racetracks as well, indoor-racing and of course drag-racing!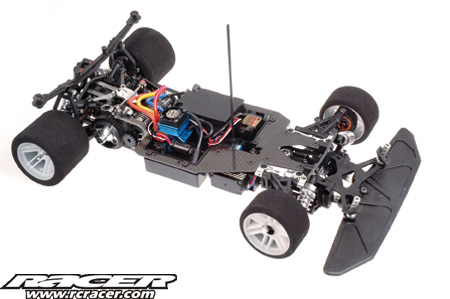 The Serpent 966-E, shares the complete racing chassis with its gas-car brother the Serpent 966, which is recognised as the best 1:8 scale on-road racing car today.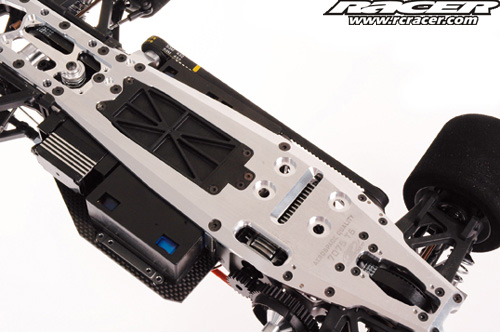 Innovation and quality combined into a sheer racing performance package. Independent suspension, fully adjustable set-up, 3 belt-drive system. More chassis details and information is also available in the Serpent 966 pages at the source link below.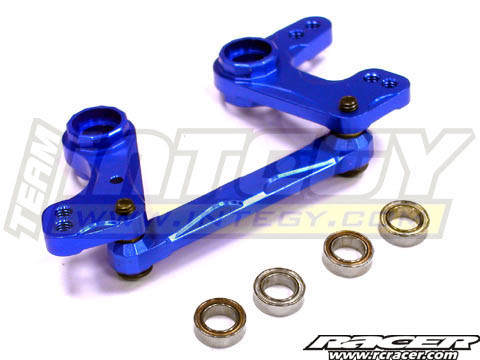 The challenge of this project was to arrange the layout of all electronic components in such way that the optimal car balanced is maintained. This combined with putting all components as low as possible in the car, for the lowest centre of gravity and to make sure the body can be mounted without cut-outs for improved aerodynamics.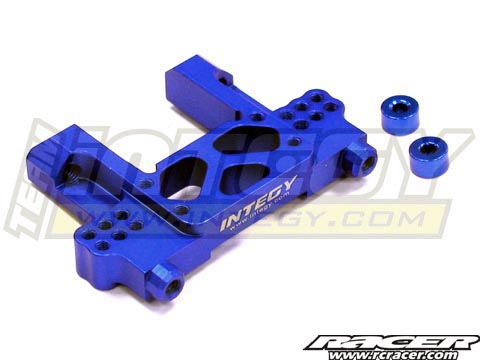 Thus Serpent decided to create a purpose made holder in which the batteries ( 2 saddle packs = 4 cells) are held securely in place and at the same time have the right weight balance. This holder consist of a bottom holder, bottom bracket, middle bracket and top-plate. Its topped of with a strong CNC machined carbon fibre radioplate.
The middle brackets offers enough space to the most commonly used speed controllers, even very big ones, and the receiver and switch.
The middle section has been designed in such way that the cables are short, well hidden and protected to create a nice, clean finish.
The batteries are held securely in place and are still very accessible for charging, even inside the car.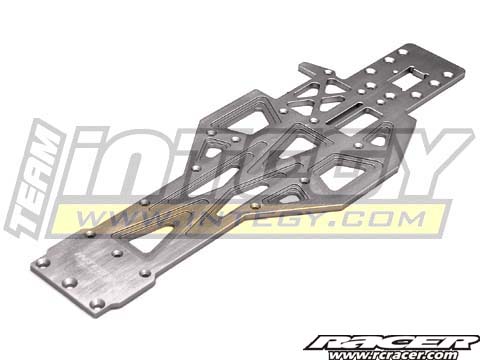 The motor mount is a sturdy, precision CNC machined and anodised T6 aluminium part, which keeps the brutal forces of the brushless motor well under control. The motor plate connects at the front to the anodised aluminium radio plate bracket and in the rear to the aluminium 2-speed bracket. A very strong, torsion free and very accessible structure.
The direct drive system with 17,18 or 19 tooth pinions, combines with 44, 45 or 46 tooth spur gears, and leads the power of the BL motor to the drive-system.
Specs:
Around 2640 grams, including all batteries, speedo and motor.
Runtime will depend on many factors, like motor, batteries, surface, track, gear-ratio and driving style. Between 5 and 10 minutes is possible.
A full blown Serpent 966 4wd racing chassis, powered by a 2800kV or more Brushless motor, 4 LiPo packs ( 2 saddle packs 4800 or more), …… fasten your seat belts !
This is a fascinating new step for 1:8 scale on-road racing and Serpent shows its innovative roots and passion to create a purpose build conversion set and a complete car kit for this new category.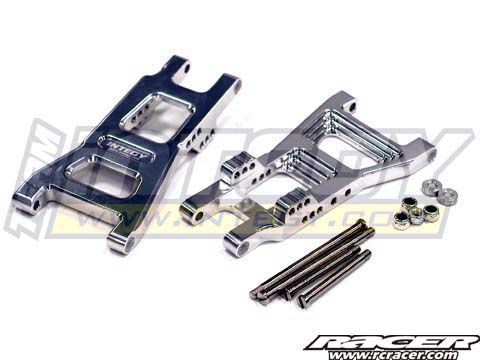 The lack of engine noise is easily balanced by the sheer performance and acceleration. Racing the 966-E takes only a little adjustment to driving style, as the brutal power and huge torque is instantly available and requires excellent throttle control , but its easy to adapt to.
Still 4wd, but in single speed fashion , it's a lot of power to control and a new sensation. The Serpent 966 well-proven suspension-set up that can handle the sheer power of the electric power well and offers a wide sweet-spot in terms of set-up and handling. The design team created a very well balanced racing car.
#904000     Serpent 966-E Kit
#904100     Serpent 966-E Conversion Set
Source: Serpent