Team Orion Sweeps Kyosho Fall Classic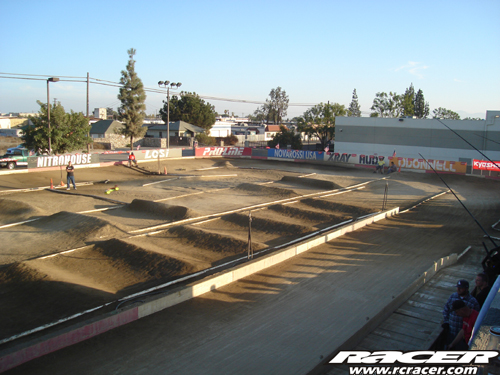 The 2009 Kyosho Fall Classic just took place at Revelation Raceway in Ontario, CA. This years turn-out was great with Team Drivers from Kyosho, Team Associated, Hot Bodies, Mugen, Team Losi, Tamiya, and CEN all attending.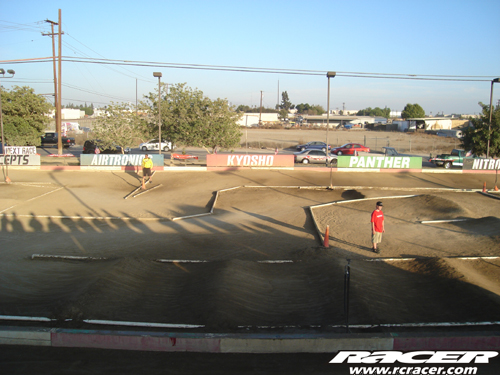 This year three, five minute qualifiers would be run on Saturday using the rocket round format. Then all the main events would be run on Sunday. The track layout was awesome that challenged even the best drivers at the event. Lap times were in the 41 and 42 second range for the Pro classes.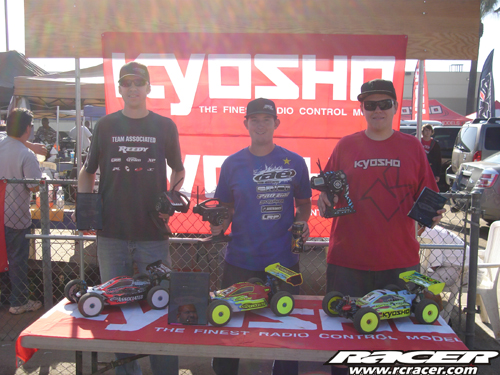 Team Orion Factory Driver Ryan Cavalieri set the overall TQ for the 1:8 Electric Pro Buggy Class. The A-Main would consist of an eight minute sprint race. At the start of the tone, Cavalieri got a great jump and began to attack the track. His AE team-mate and team manager Brent Thielke was close behind in second. At the halfway point of the main, Cavaleri had a 10 second lead on second place and began to pull away more and more. Cavalieri crossed the finish line first to win his first class of the weekend. Thielke would finish in second, with a hard charging Cody King making a big comeback after a rough start to finish up on the podium.
1:8 Electric Pro Buggy Overall
1. Ryan Cavalieri (TQ) – Team Orion
2. Brent Thielke
3. Cody King – Team Orion
4. Brian Sullivan
5. Josh Alton
6. Tyler Vik
7. Chris Jarosz
8. Brent Fiege – Team Orion
9. Alan Brittain
10. Randy Kung
Winning Equipment used By Ryan Cavalieri:
ORI14010 – Team Orion 5000 Platinum 2 Li-Po Battery
ORI30127 – Team Orion Race Spec Charger
Charge Rate: 5 amps @ CCCV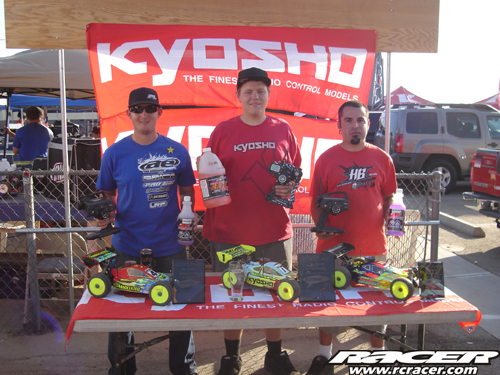 In the 1:8 Nitro Pro Buggy Class it was Team Orion Factory Driver Cody King who set the fastest time in qualifying. Ryan Cavalieri would start second on the grid for the 40 minute A-Main. This was a great race for the entire 40 minutes. Cody and Ryan drove exceptionally clean with each other during the main while swapping the lead back and forth several times. Cody King would take the win by not making any mistakes and putting in fast lap after lap. Cavaleri would finish a solid second place overall with Travis Amezcua in third.
1:8 Nitro Pro Buggy Overall
1. Cody King (TQ) – Team Orion
2. Ryan Cavalieri – Team Orion
3. Travis Amezcua
4. Tyler Vik
5. Colby Poh
6. Brent Thielke
7. Shaun Kirkman
8. Andy Smolnik
9. Anthony Howarth – Team Orion
10. Scott Wagner
11. Colin Herzig
12. Dani Choi
13. Chris Jarosz
14. Matt Schreffler
15. Dylan Rodriguez
Winning Equipment Used By Cody King:
ORI80647 – Team Orion .21 ABI Alpha Engine
ORI88217 – Team Orion 2013 Exhaust Kit
ORI88810 – Team Orion Hot Turbo Glow Plug
ORI12236 – Team Orion 1500 Li-Po Receiver Pack
ORI30127 – Team Orion Race Spec Charger
Charge Rate: 1.5amps @ CCCV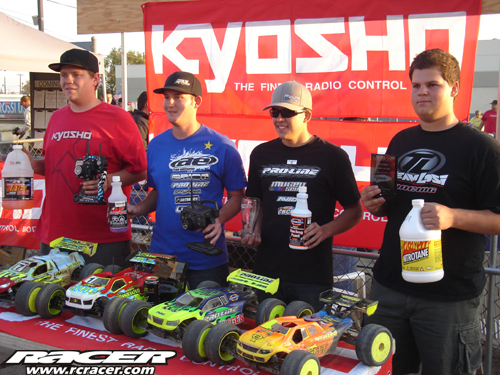 The 1:8 Nitro Pro Truggy 30-Minute A-Main would be the last race of the event. In qualifying it was up and comer Dylan Rodriguez who set the overall TQ. At the start of the race Cavalieri and King got around Rodriguez quickly and it looked like we would once again see a great battle between Cavalieri and King. Ryan and Cody were very close for the first half of the race. Cavalieri continued to drive perfectly and then put it on cruise control when he had over a half lap lead. At the end of the main, it was Cavalieri who would take the home his second win of the weekend. King would easily take home the second position and another up and comer, Matt Schreffler taking third.
1:8 Nitro Pro Truggy Overall
1. Ryan Cavalieri – Team Orion
2. Cody King – Team Orion
3. Matt Schreffler
4. Dylan Rodriguez (TQ)
5. Tyler Vik
6. Ricky Racer
7. Anthony Howarth – Team Orion
8. Colin Herzig
Winning Equipment Used By Ryan Cavalieri:
ORI80647 – Team Orion .21 ABI Alpha Engine
ORI88217 – Team Orion 2013 Exhaust Kit
ORI88810 – Team Orion Hot Turbo Glow Plug
ORI12236 – Team Orion 1500 Li-Po Receiver Pack
ORI30127 – Team Orion Race Spec Charger
Charge Rate: 1.5amps @ CCCV
Source: Team Orion