O. S. Engines Cylinder Rebuild Kit For .21 V-SPEC II SPEED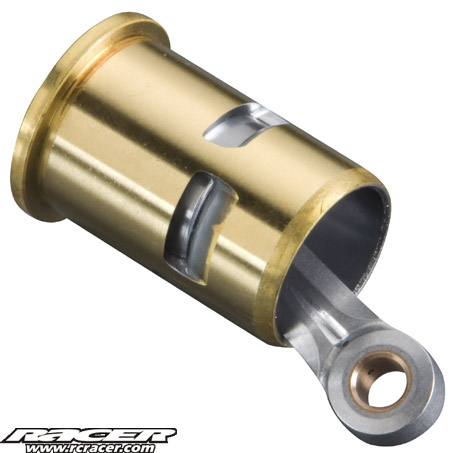 The O. S. .21 V-Spec II Speed racing four port rebuild kit features a hardened chrome-plated cylinder liner for high durability and long life. A machined aluminium piston features parallel rings that trap fuel oils and use them as a seal to enhance compression and boost power, and because it's a kit, everything the racer needs is all in one package.
Included are:
One cylinder liner
One piston
One connecting rod
One piston pin
Two piston pin retainers.
The .21 V-Spec Speed Cylinder Rebuild Kit is compatible with the following engines:
OSMG2067     21 VZ-B V-SPEC PRO MODIFIED
OSMG2068     13895 21VZ-B(P) V-SPEC ABC 21J
OSMG2067     21 VZ-B V-SPEC PRO MODIFIED
OSMG2068     13895 21VZ-B(P) V-SPEC ABC 21J
OSMG2070     13911 21VZ-B(P) VSPC2 ABC 21JS
OSMG4800   Cylinder Rebuild Kit/.21 SPD   Retail: $209.99   Street: $179.99
Source: O.S. Engines