RB Sport 10 Engines
RB have launched two new engines aiming to give the renowned RB quality and performance at an economical cost. The SP10 and SP10PS are an ideal upgrade for RTR engines and especially suited to 1:8 off-road applications.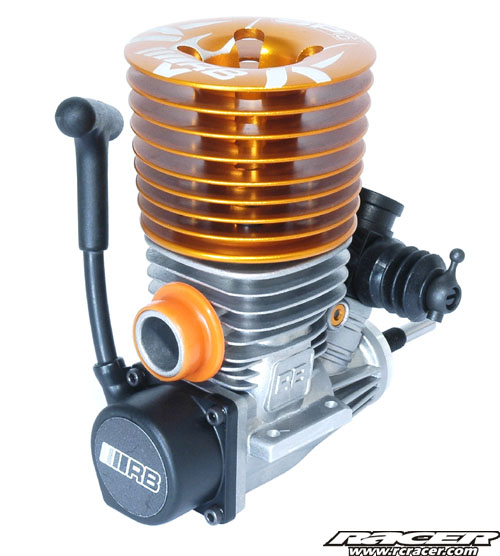 Whilst the SP10 requires the use of a starter box, the SP10PS comes complete with a pull-start and these new engines replace previous entry level J9 and H9 powerplants in the RB line-up at a better price.
RB SP10 And SP10PS Specifications
Capacity: 3,45cc (.21)
Bore: 16.60mm
Stroke: 16.60mm
Porting intake: 3
Porting exhaust: 1
Crankshaft: 4mm
Carburettor: Nylon 7 mm
Compatible Glowplug: #01056-5*, #01056-6, #01056-7, #01056-8
*supplied with the engine.
Source: RB Products