Speedzone 5200mAh PRO 50C 1S Saddle LiPo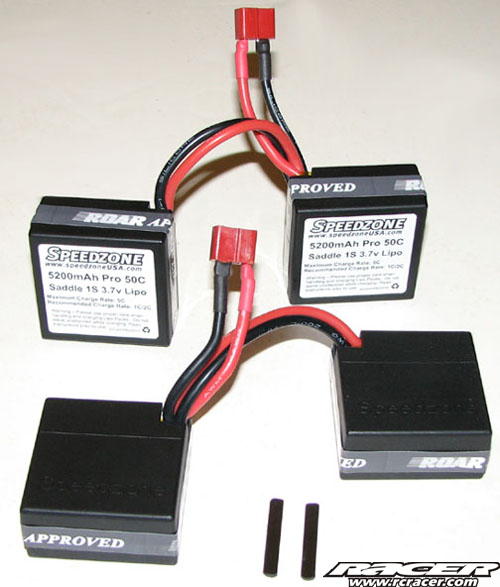 Speedzone releases the first ever 1S hard case saddle pack, setting the standard for the rest of the world. All 1:12 scale T-bar car owners now have a true option when it comes to LiPo packs. Rather than shifting around electronics and rebalancing the car to fit a standard LiPo, a LiPo saddle pack offers up a perfect solution. And a perfectly balanced 1:12 scale car. Naturally, this pack is not limited to 1:12 scale and can be used for all 1S applications which accept the pack's dimensions.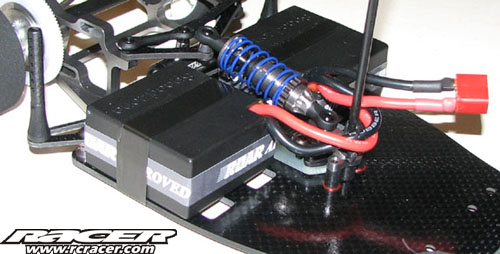 Measuring 46mmx46.5mmx23mm, dimensions of the saddle LiPo pack are similar to a standard NiMh saddle pack. Weight is 156 grams, not that far off from a standard 1 cell LiPo pack. The pack is ROAR approved and pending BRCA approval. ROAR has adopted the dimensions in their rule book and it is expected that BRCA and EFRA will follow.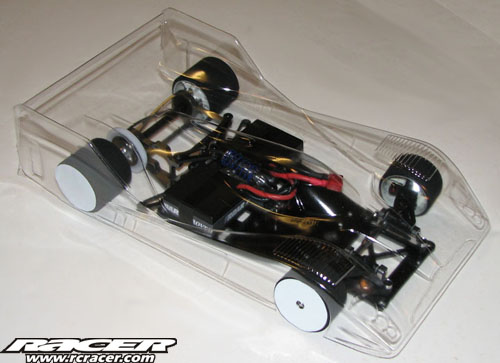 The 5200mAh Pro series packs have a 50C rating and a maximum charge rate of 5C. All packs are assembled with flexible, high-flow wire and will ship with Speedzone battery rails/guides. The purpose of the battery rails is to help maintain the position of the battery pack in the car. Chassis fit is snug and body clearance is not an issue. Reference car used was a Serpent S120. Reference body used was a Protoform AMR-12.
Speedzone LiPo Packs come with a 60-day manufacturing warranty and a 6-Month 'No Questions Asked' warranty. Scroll down for more images of the LiPo pack installed in the S120 chassis.
Source: Speedzone