Team Orion LiPos For 1:16 E-Revo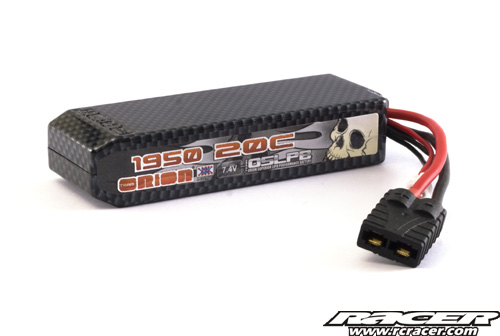 Now you can equip your 1:16 E-Revo style car with LiPo power. Team Orion has developed a special hardcase form to be able to put a maximum of capacity into the battery compartment. The battery with the registered design of the carbon look hardcase enables you to use the revolutionary Carbon Molecular LiPo technology with up to 35C of discharge and 3C charge in your truck.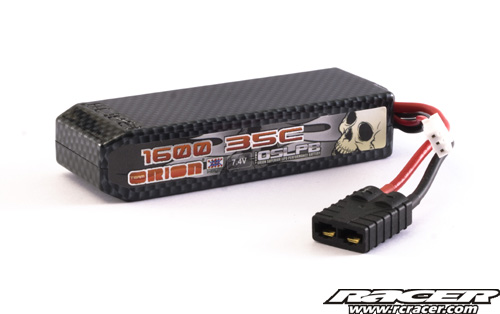 Features
Carbon Molecular LiPo technology
Registered Carbon-look hardcase design
Up to 1950mAh of capacity
Up to 35C
Up to 11.1V of voltage
12AWG ultra flexible silicone wires
Three different skins are delivered with the Carbon XX battery packs which enables you to choose your style and replace worn labels!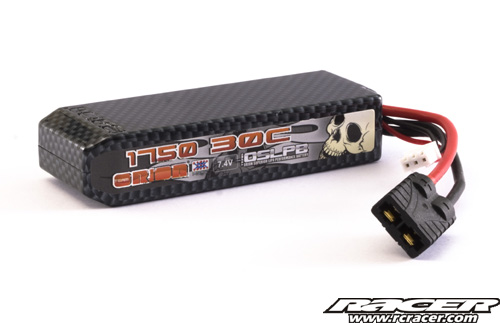 Perfect Shape – Perfect fit!
The Team Orion Carbon LiPo high performance LiPo battery capacity is maximised thanks to it's revolutionary shape which fills up all the available space in the battery compartment.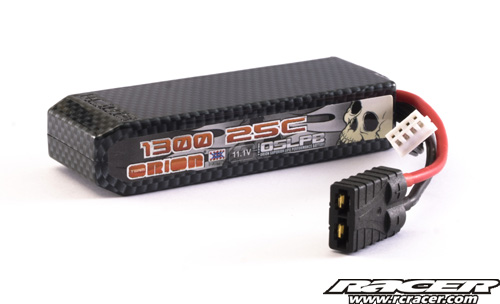 Team Orion 1:16 E-Revo LiPo Range
ORI14144   Hi-Output Carbon LiPo 1600 35C 7.4V
ORI14145   Hi-Output Carbon LiPo 1750 20C 7.4V
ORI14146   Hi-Output Carbon LiPo 1950 20C 7.4V
ORI14148   Hi-Output Carbon LiPo 1300 25C 11.1V
ORI14149   Hi-Output Carbon LiPo 1100 35C 11.1V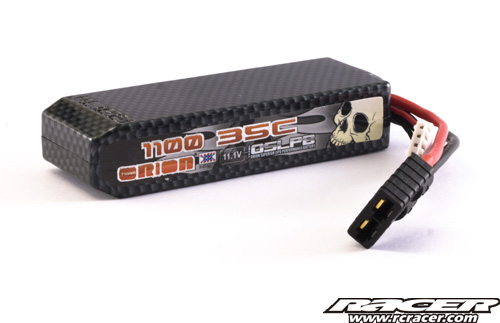 Source: Team Orion