Xceed XS Clutch For 1:10 Gas On-Road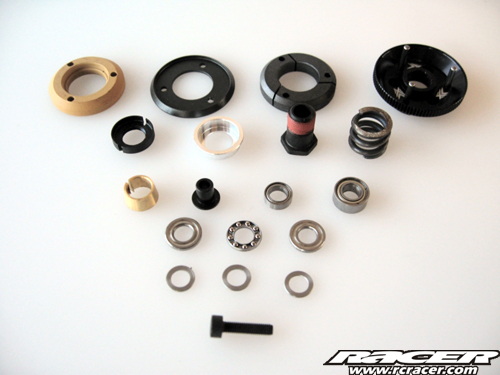 XceedRC now have this new XS clutch available for 1:10 gas on-road applications. The clutch's main overview sees that it is extra small and light, high performance, centrifugal axial clutch and that it fits all popular 1:10 scale gas on-road cars.
Clutch bells available for Mugen, Xray, Serpent and later Kyosho cars. These are lightened versions in tough, durable steel and are precision machined giving a super bearing fit. The bells also accept the standard pinion gears of the various brands.
The clutches are made using high quality aluminium and steel parts and have a superb quality yellow shoe material and flyweights. They also come with a hard spring and top-quality bearings. All this adds up to a clutch that is lighter than most standard clutches, combined with superb performance.
108230    XceedRC XS clutch 1:10 without bell
108243    XceedRC XS clutch bell Xray
108244    XceedRC XS clutch bell SPT
108245    XceedRC XS clutch bell Mugen
108246    XceedRC XS clutch bell Kyosho
Source: XceedRC