LRP Team Reports Daily From The 1:8 Off-Road Euros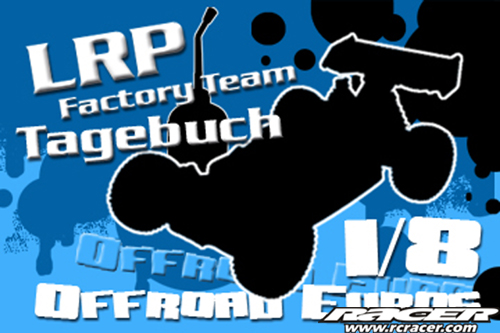 Live from the 1:8 R/C race of the year – directly to your home! Take a look behind the scenes and follow the action on site like being part of the race. The LRP-team will start reporting from the race track beginning on Thursday.
After already reporting about the IFMAR-WC from Burgdorf with top-driver Ronald Völker, now the 1:8 Buggy and Truggy drivers and their fans hit the track. The LRP team, consisting of Jörn Neumann, Moritz Gaul and Andy Krämer takes you on a journey to Guarda in Portugal. Commencing on Thursday, the team will keep you informed daily from the race track. You don't miss anything and it's almost as you were there yourself!
Experience all the aspects of a European Championship from the members of the LRP teams' point of view: setup of the car, practice, qualifying, racing, relaxing and much more. You don't miss a beat!
Join LRP on an amazing journey to the 1:8 Off-Road Euros 2010. Updated daily from Thursday through to Sunday on www.lrp.cc!
You can go direct to LRP's Euros Diary by CLICKING HERE
Source: LRP