RC10B4.1 Factory Team Kit In Stock And Shipping At Team Associated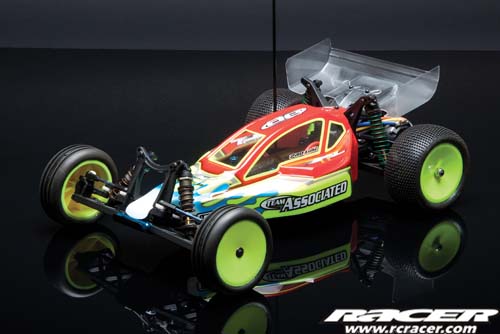 The B4 platform is undefeated on a world level since its release in 2003, winning four I.F.M.A.R. World Championships (2003 Billy Easton; 2005 Neil Cragg; 2007 Hayato Matsuzaki; 2009 Martin Achter). The B4 has also carried Ryan Cavalieri to four straight R.O.A.R National Championships in Modified Buggy. With an unprecedented pedigree of World, National, and European titles behind them, the B4 development team spent countless hours to refine the B4 to produce the B4.1 Factory Team kit.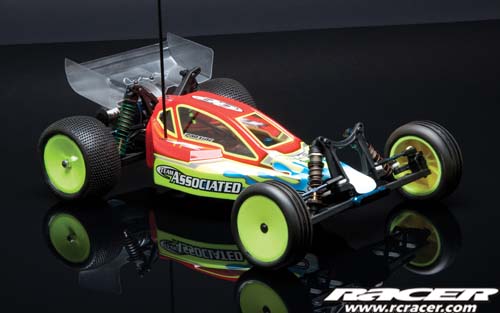 Team Associated's Area 51 designers optimised the B4.1 Factory Team kit for the latest generation of racers whose cars are lighter and more powerful than ever due to the advent of new LiPo battery and brushless motor technology. With its race-ready components, Factory Team parts, and optimised suspension setup for use with LiPo batteries, the B4.1 Factory Team buggy puts it's World Champion pedigree to work for you, lap after lap.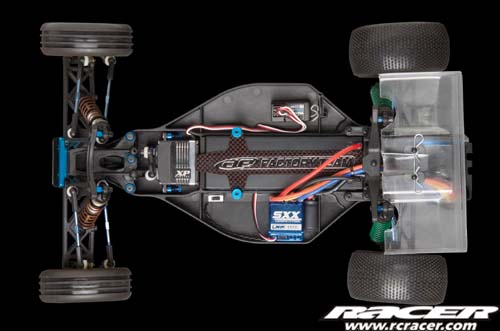 RC10B4.1 Factory Team Kit Features
4-Time I.F.M.A.R. World Champion and 5-Time R.O.A.R. US National Champion
Factory Team 0.5° aluminium rear hubs with oversized outer bearing
Ball differential with lightweight outdrives
Factory Team V2 hard-anodised threaded shock bodies with bleed-screw caps
V2 slipper assembly with high-rate spring for more consistent slipper clutch adjustments
Pro-Line Vortex body and wing
Pro-Line M3 Holeshot 2.0 rear and M3 4-rib front tyres
CVA drive shafts with pin retainer clips
Durable steel centre-drilled front axles
Carbon-fibre battery strap with blue aluminium thumb screws
Optimised suspension setup for use with LiPo batteries
Suspension mounts for 4°, 3.5°, 3°, and 2.5° rear toe included
Blue titanium turnbuckles
Complete set of precision ball bearings
Factory Team blue aluminium hinge pin brace, milled motor plate, servo mounts and much more!
RC10B4.1 Factory Team Kit Specifications
Scale: 1:10
Power: Electric
Length: 377mm
Width: 250mm
Weight: 1530g*
Wheelbase: 273mm
Internal Gear Ratio: 2.6:1
Drive: 2WD
* Actual running weight will vary depending on parts installed.
#9036      Team Associated B4.1 Factory Team Kit      MSRP: $399.99
Available now
Source: Team Associated