HPI Racing BMW M3 E30 Body (200mm)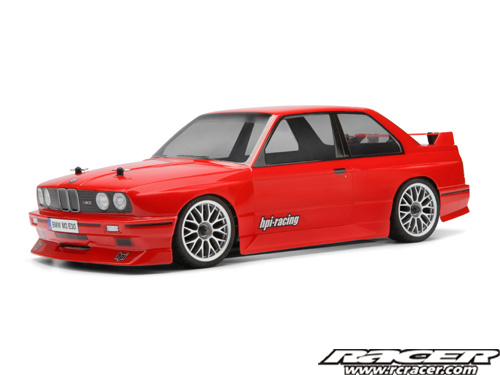 The BMW M3 E30 is one of the most famous Touring Cars from the 1980's, having dominated races in the famous DTM and BTCC racing series, as well as wins at gruelling endurance races like the 24 Hours of Nürburgring. The street-going BMW M3 included aggressive modifications designed for racetrack performance like box-flared fenders, wider wheels and tyres, an aerodynamic package for downforce at high speeds, and an engine tuned for more horsepower. The result was a street car proclaimed as one of the Top 10 Sports Cars of the 80's and recently voted as one of the "5 greatest driver's cars of all time" by Automobile Magazine.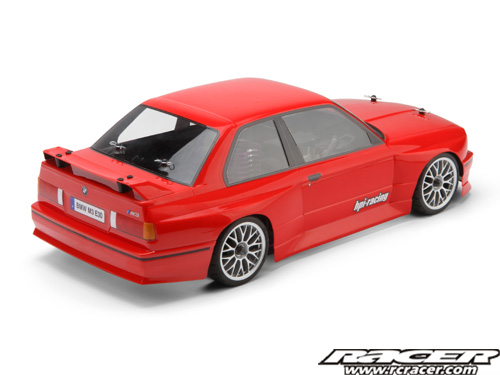 HPI faithfully recreates the BMW M3 E30 for RC cars with this 200mm body that fits wide 1:10 scale sedans and features the usual HPI attention to detail. Included with the body is a pre-cut decal sheet that include window lines, headlights, grills, tail lights, official logos and much more, providing your touring car with a realistically finished product.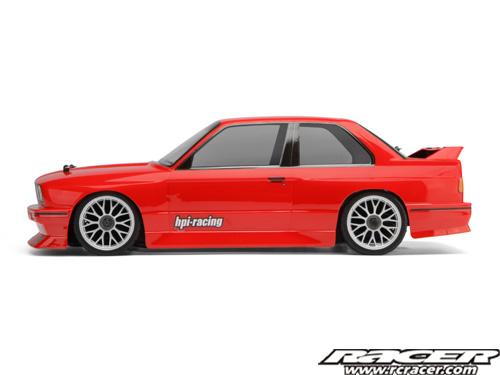 This body is clear so you can paint it in your favourite colors. It fits 200mm touring cars and can also be used on 190mm touring cars with the use of wide offset wheels. Overspray film is included, as well as vinyl window masks to make painting quick and simple. An instruction sheet is included for the decals, and the body has dimple marks for body post drill locations.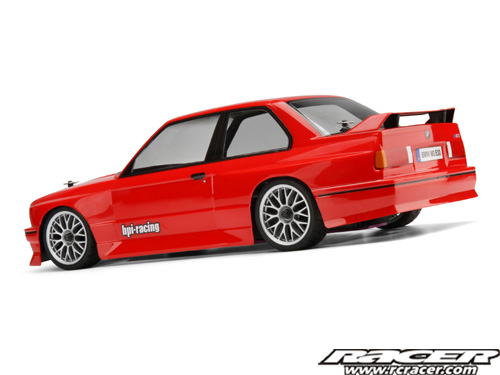 Features
Photorealistic die-cut premium vinyl decals include window frames, headlights, tail lights and more, plus official logos!
Front and rear light buckets
Moulded polycarbonate rear wing
Overspray film and pre-cut vinyl window masks make painting fast and simple
A decal instruction sheet is included for decal placement
The body has dimple marks for body post drill locations
Moulded from clear polycarbonate plastic for durability and long life
This is an officially licensed replica.
Clear body (finished example shown)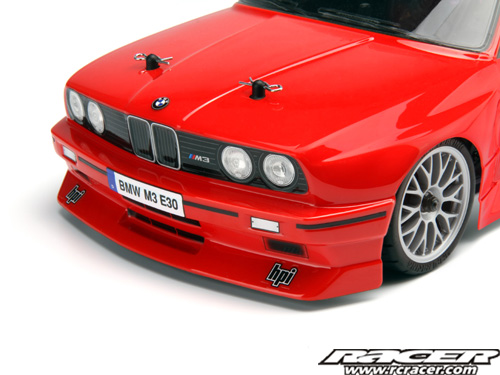 #17540   HPI RACING BMW M3 E30 BODY (200mm)    RRP: $35.00
Source: HPI Racing