Nene Valley Raceway Off Road Model Car Club Re-Opens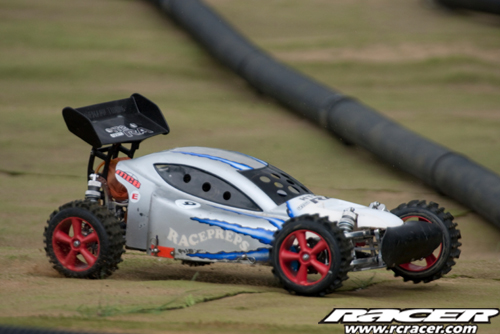 At noon on the 31st July the Nene Valley Raceway had the pleasure of reopening following a difficult winter and spring at its new facility only yards from the entrance of Santa Pod Raceway.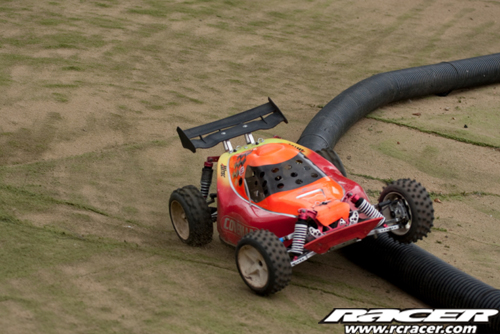 For 6 hours, rally cross and large-scale racers from as far south as Cornwall and Manchester in the north attacked the every changing surface as the sand moved off the racing line on the recently laid astroturf.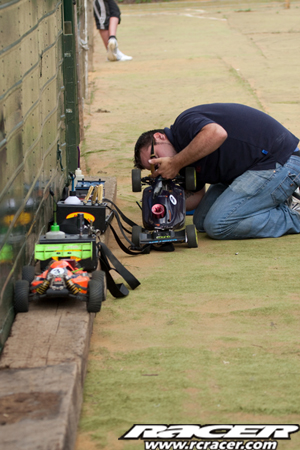 The Nene facility is self contained and covers an area of 5000sq metres and is totally covered in Astroturf including the parking and camping area. Those drivers who stayed over for the race meeting on Sunday enjoyed the Saturday night party knees up.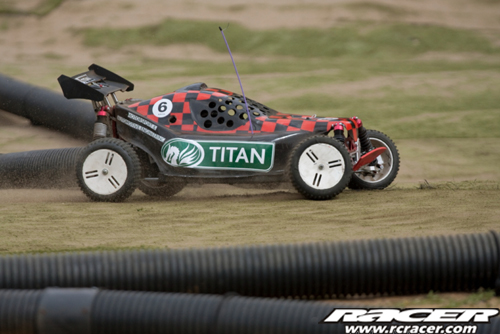 On a cool and overcast Sunday morning the Nene was ready for its first race meeting with 40 drivers booked in and ready for track action at 10am. The meeting had a mix of two and four wheel drive large scale racers as well as nitro and electric powered rallycross too proving that the Nene's 349 meter track is suitable for both.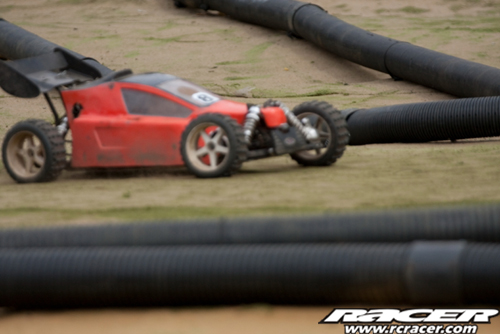 Both large scale and rally cross had three rounds of heats and as the morning went on the lap times dropped as the embedded sand within the astro gradually lifted off the racing line. Those who got it wrong lost seconds on their laps as they hit the sand and likewise the inbuilt challenges of the track caught one or two drivers out. At least no one made it into the corn field on Sunday hey Glyn. By lunch time Stevo Backland was out on top of the large scale racers
1          Stevo Backland           Elcon Cleon MMX
2          Andy Knight               Contrast Fuego 10
3          Darren Curtis              Fuego 09
4          Matt Juffs                   Hoërmann HT2 TK08
5          Bill Pridding               HT2 TK09
6          Dave Smith                 MCD Race Runner
7          Steve Milner                Hoërmann HT2 TK10
8          Tony Gomez               Contrast Fuego 10
9          Mitch Wood                Contrast Fuego 10
10        John Ellacott               Elcon Cleon MMX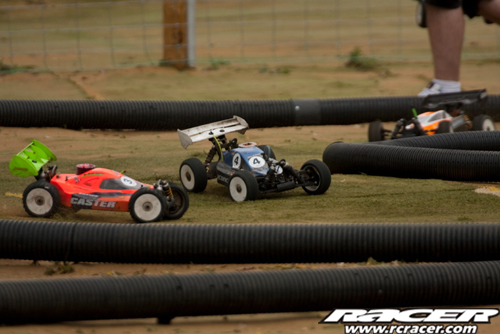 Rally Cross saw Ben Doyle out on top with his loaned Bergonzoni R-1 from Future World Models with Steve Kendal putting in a good session with his Brushless Storm.
1          Ben Doyle                   Bergonzoni R-1
2          Steven Kendall           Hot Bodies Storm Brushless
3          Mikesh Parmar            Mugen MBX-6
4          Gerry Doyle                Caster Racing ZX-1.5R
5          Paul Tietze                  HPI Trophy
6          Chris Brooks               Losi 8ight 2.0 E Brushless
7          Andrew Ash               Caster Racing ZX-1.5R
8          Philip Mawston           Hobao Hyper 8.5 Brushless
9          Neil Stuckey               Losi 8ight
10        Chris Knight               Associated RC8 Brushless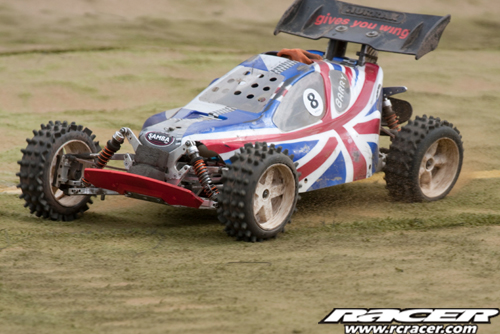 Following a short lunch break the ¼ B large scale final commenced with Nigel Reeks taking the 1st place from Glyn Taylor and Tim Worthey, The ¼ A final went to Barry Mesner, 2nd was Colin Lupton and third went to Michael Haffenden and his FTX Punisher.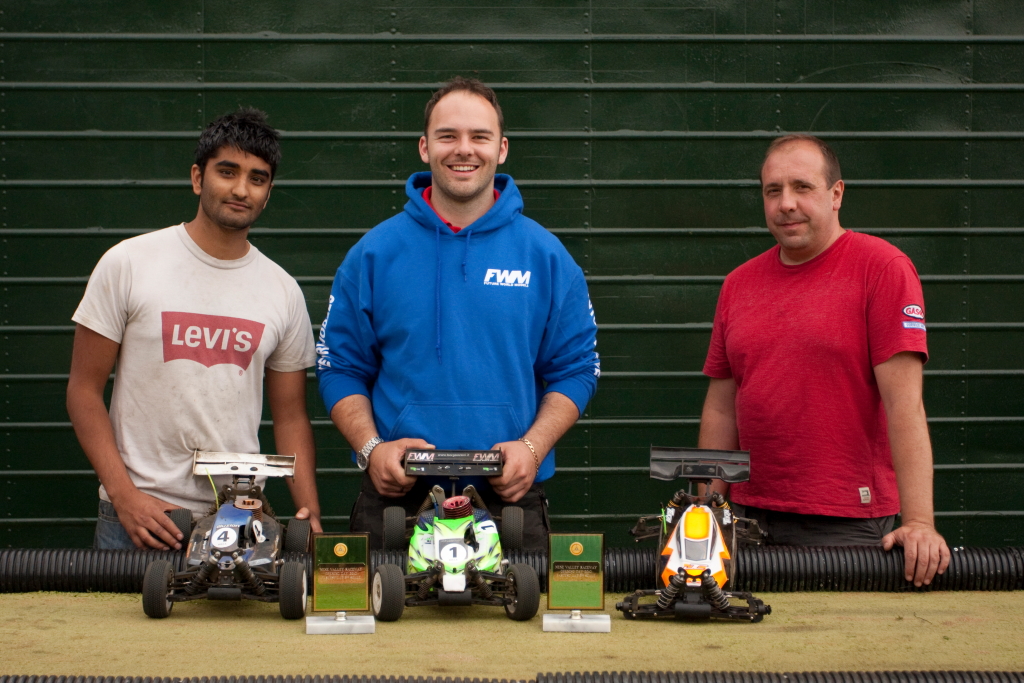 Both large scale semis saw some close racing with the ten drivers making the main final being :-
Stevo Backland, Andy Knight, Tony Gomez, Steve Milner , Matt Juffs , Dave Smith, Bill Pridding , Mitch Wood, Nigel Reeks, and Ian Morgan. Before the large scale final commenced it was the turn of the rallycross guys. What would win was the talk of the paddock, would it be a nitro or brushless machine?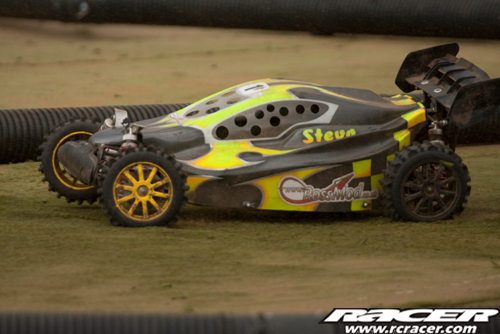 By the end of the 20 minute final the Nene's first rally cross final at Airfield Road had been won by Ben Doyle, with Steve Kendall maintaining his qualifying form with his storm in third place and Mikesh Parmar in second.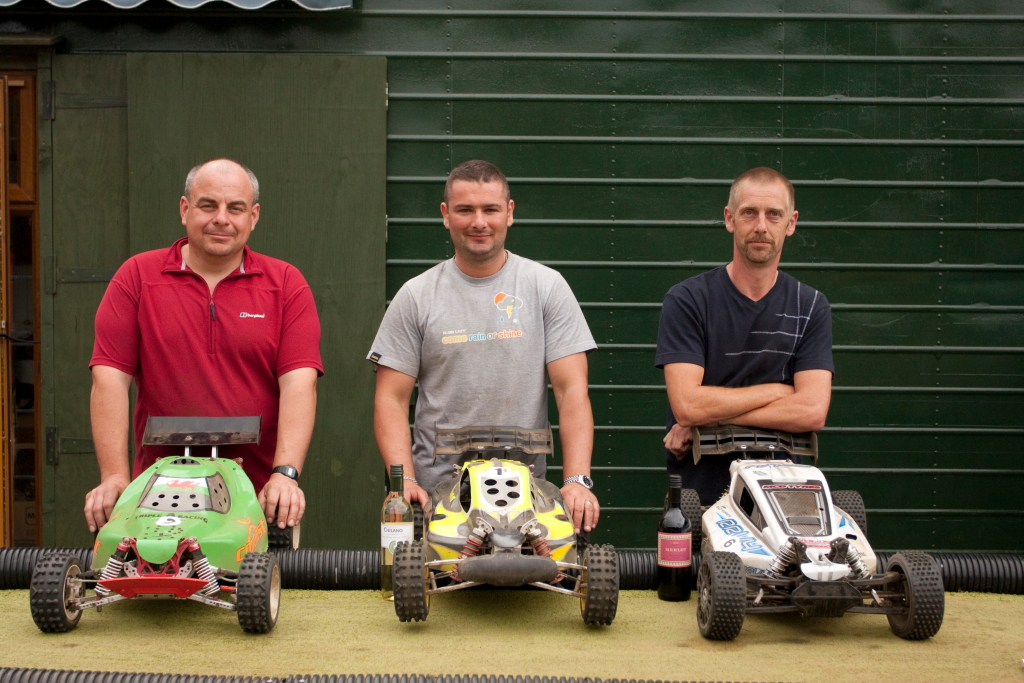 Following a quick break and a few track pegs knocked into the ground it was onto the 30 minute large scale final. 10 cars were lined up on the Nene's 69 meter straight and around the bank corners and as the start lights changed to green the first large-scale main final at airfield road had begun. Throughout the final challenges were being made for all positions but at half distance most drivers found their groove and maintained local battles with Stevo Backland and his Elcon MMX coming out on top having done 43 laps of the Nene's track and a lap behind was large scale veteran Andy Knight and third place went to Dave Smith and his 4 wheel drive MCD.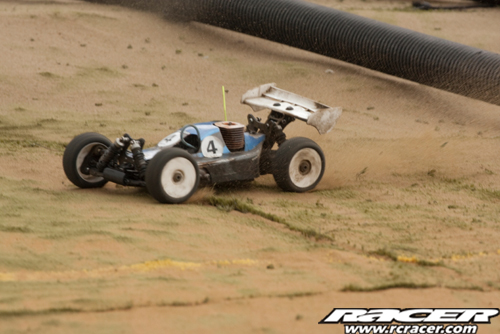 By the end of the meeting the Nene was well and truly back on the race scene having run a professional meeting throughout the weekend with Darren Curtis setting the fast large scale lap time of 38.725 seconds and Ben Doyle setting 39.166 seconds for rallycross.  Those who camped over on Saturday helped celebrate the rebirth of the Nene in the Nene's new party tent in traditional Nene style.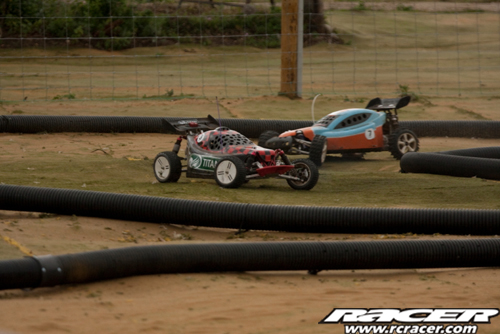 The Nene's committee wishes to thank those who participated in the opening meeting and to its members and friends for helping to build one of the best off road facilities in 6 weeks.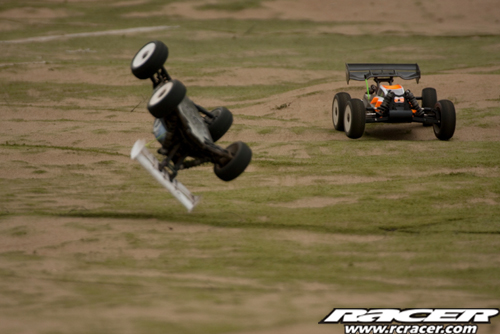 The Nene will be welcoming the final round of the 2010 BRCA large scale off road series on the 10th October and commences its own 2010 large scale and rally cross winter series in September which will run until March 2011.
Source: Nene Valley Raceway