Tom's TT-01ED Drift – August/September 2010 Update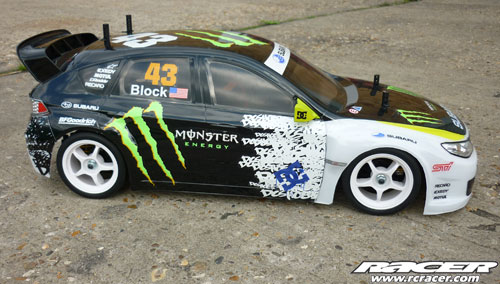 It seems like quite a while since I got my new drift chassis, but fear not as I've been busy bolting as many hop-ups as I can get onto it, with all the Tamiya parts kindly supplied by the UK Tamiya importer, The Hobby Company. Although the TT-01ED drifts pretty well out of the box, especially for the price, where nothing can really touch it, I felt like I needed to add a few bits, both to increase performance, and gain a few bling points at my local track!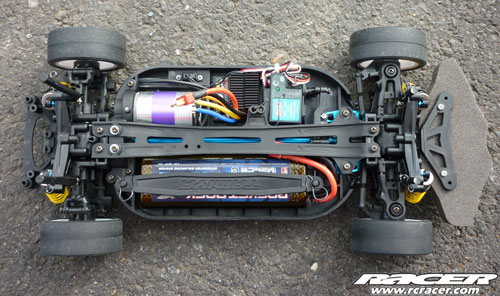 Here's what I've added since we last spoke:
54058 – Aluminium Steering Set
54026 – TT01 Type E Aluminium Propeller Shaft and Joint
54020 – Super Driftech Tyres
53571 – TRF Flourine Coated Damper set
53569 – Clamp type Aluminium Wheel Hub – 6mm
3 Racing Universal Swing Shaft set (front and rear)
I've also put a new body on as the Lexus was getting a little worse for wear during battle drifts with other racers. The Hobby Company also supplied me with a Subaru Impreza '08 body and paints in order to replicate the Impreza of Gymkhana drifter and general YouTube legend, Ken Block! OK, I know Kenny now drives a Ford Fiesta but firstly, I can't get a Fiesta body for a TT-01, and also if you search Gymkhana on YouTube you still get the Scooby – maybe that Fiesta don't drift so well eh Ken?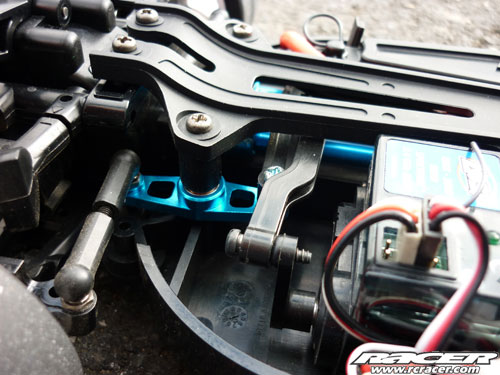 The steering was pretty slop free with the Type E steering my car came with, but the aluminium set-up adds the required bling, and does make the steering feel a tiny bit smoother. The dampers were also a bit of a bling touch as the CVA units that came on the car are more than good enough, but I like being able to adjust ride height quickly and easily to set the car up for different track.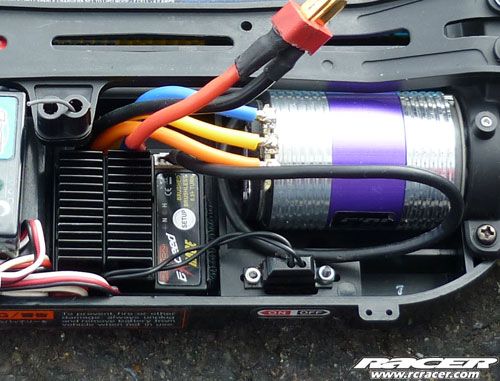 The electronics have also had a major overhaul. A Novak brushless motor has been paired with a Fuxion Exceed speed controller from last year's off-road buggy and a super quick servo means I can catch the tail whips a lot quicker than a standard unit.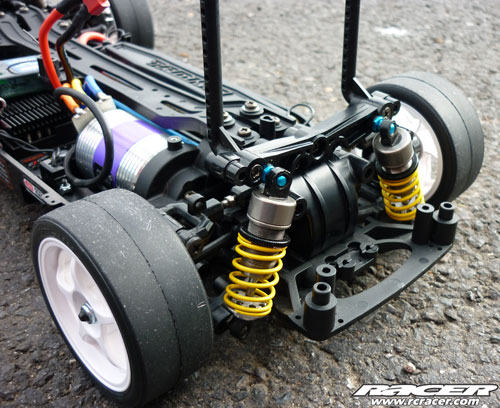 The important bit is whether it drifts any better, and the answer is absolutely! A lot more power means I can get the tail out hard and hold it there, and the faster steering servo helps with transition from one drift to another. The newly found metal in the drivetrain toughens things up, but has seemed to make the car a lot louder. This is no biggy, but it's interesting to discover how much the plastic shafts dampen the noise of the drivetrain.
In my next update, I'm planning to take the car to a drift event and see how I get on against the competition chassis. Let's hope the little TT-01 can hold its own with its new upgrades, I reckon it will.