Joe's Axial SCX10 – Snow Update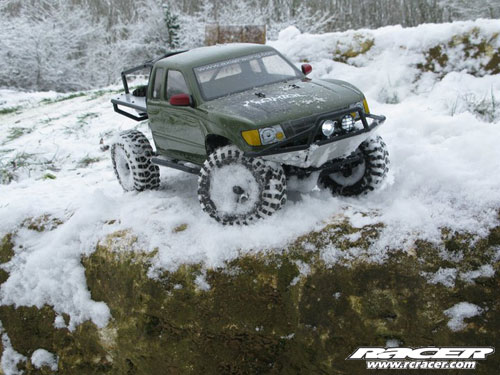 With snow falling all around the ADH Publishing offices and at home in Swindon, I took the Honcho for a blast. I haven't quite finished waterproofing the Axial SCX10, which ended with me losing reverse – that will teach me! But, I have some of RC Lazy's Goo, which is a waterproofing agent that I shall be applying around the receiver and speed controller when I get a new one.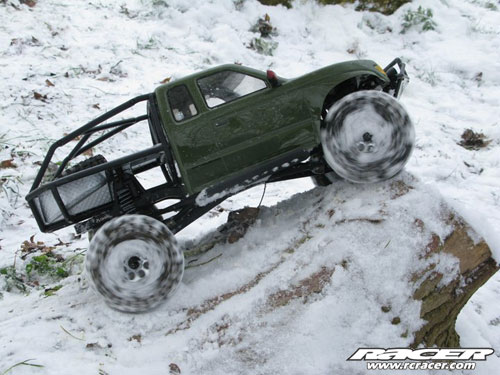 Since the magazine review, I have added a Spektrum micro receiver and matching DX3 handset as well as a very powerful ACE DS1015 steering servo. Also, the motor is now a Venom Fireball 55T and this has been fitted with a 14-tooth pinion and this has given the Crawler less speed and more torque.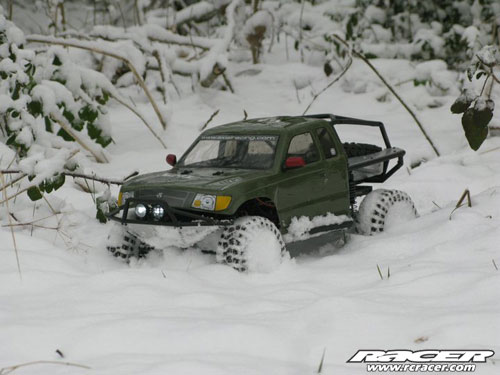 A whole host of upgrades is planned for the future, but for now we enjoyed taking the Honcho over every snow bound rock and tree stump we could find. Its so easy to drive that my girlfriend Kerry even had a go, but only I actually managed to leave it upside down on its roof sledging down a slope. It's so much fun to have a truck that can be used anywhere and have some fun away from the racetrack without the pressure of trying to win.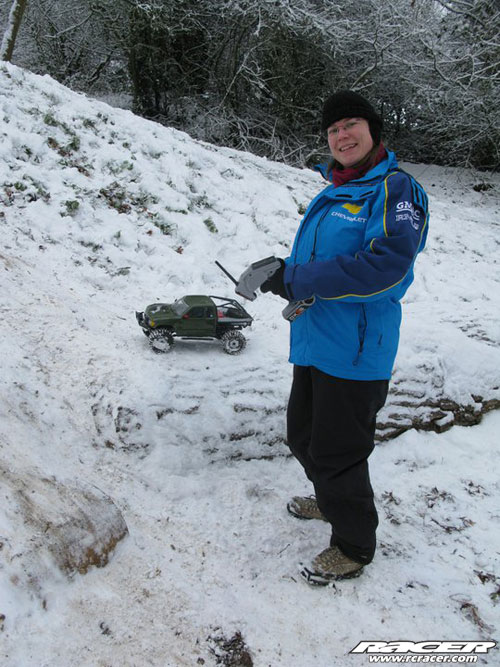 With a 2000mAh NiMH battery installed we had to come in after 45 minutes of driving as we started to get cold, even when dressed like artic explorers. Go out and enjoy the snow.
Source: JB