Reedy and Team Associated Victorious at Midwest Grand Slam R2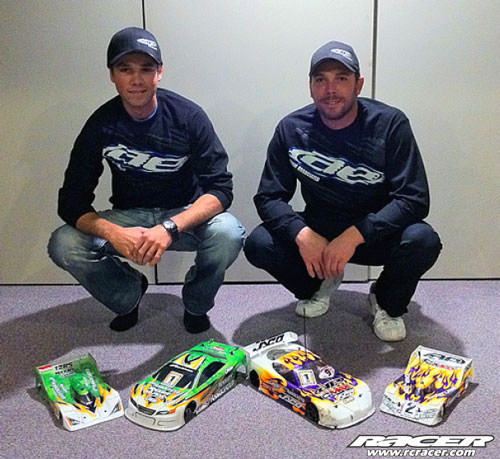 Round two of the Midwest Grand Slam was held over the weekend of 10-12 December at the MSI Raceway in Detroit, Michigan. The schedule saw a day of practice on Friday, three rounds of qualifying on Saturday with the final round of qualifying and the finals on Sunday. Reedy and Team Associated factory driver Keven Hébert was the class of the field in the 1:12 Modified and Touring Car Modified categories capturing pole position in 1:12 with his 12R5.1 ahead of team mate Walt Henderson. In touring car, Keven again claimed the pole with Henderson lining up third. In the World GT category, Joe Trandell driving a 10R5 would start from pole and he would do the same in the 1:12 Stock class with his 12R5.1 before claiming victory in both A finals.
The Modified finals were an all-Hébert affair. Using Reedy LiPo batteries, and LRP speed controllers and motors, Keven never looked back and led from start to finish in both and now leads the points standings in both classes heading into round three.
Source: Associated