Pro-Line New Wheels, Tyres and Bodies for Late April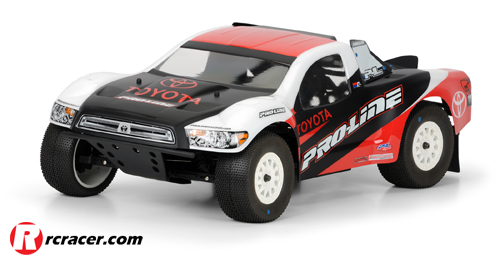 Its been a busy end of month for the guys at Pro-Line with the announcement of five new bodies, three new wheel designs and three new tyre line-ups. Body-wise there is a Toyota Tundra body for short course, 2011 Camaro GS for 1:16, then three 2012 BullDogs for the Team Associated RC8.2E, Kyosho MP89 and Team Associated RC8T.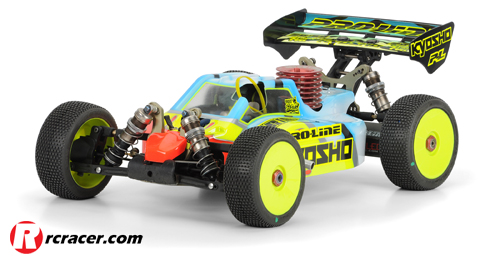 On the tyre front there are Suburbs for the front of 2WD buggies and Scrubs T for trucks – both come in three different compounds. The final new tyre is the Square Fuzzie for 1:8 and this comes in M3 and M4 compounds.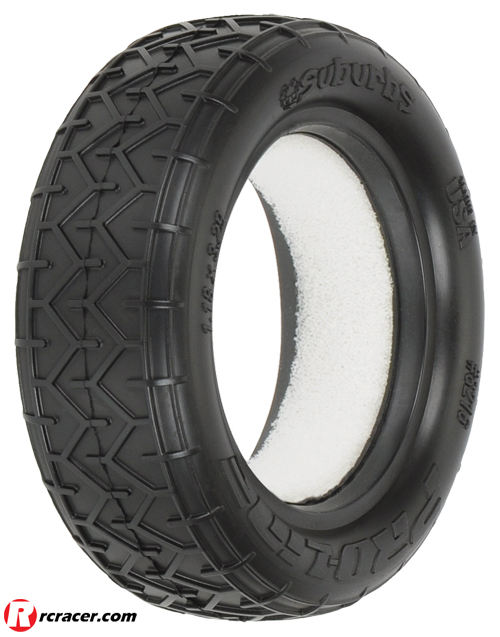 Finally its wheel time and there is a new lightweight Velocity wheels in yellow and white, F-11 wheels for short course and the Desperado for 1:16 applications.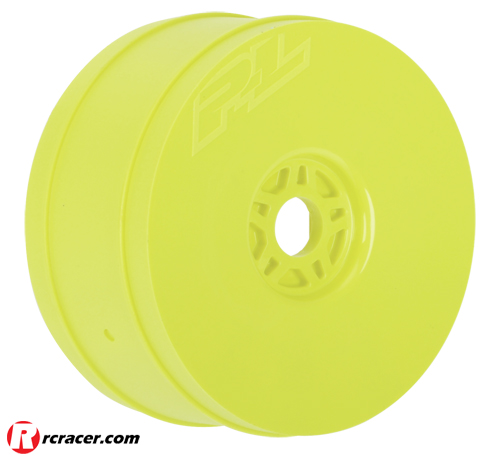 #2738-02     Velocity Wheel – yellow
#2738-04     Velocity Wheel – white
#2737-03     Desperado 2.2″ Wheels for 1:16 E-Revo
#2739-03     F-11 SC 2.2″/3.0″ Wheels +3 Offset Black
#2739-04     F-11 SC 2.2″/3.0″ Wheels +3 Offset White
#2740-03     F-11 SC 2.2″/3.0″ Wheels ProTrac Offset Black
#2740-04     F-11 SC 2.2″/3.0″ Wheels ProTrac Offset White
#3364-00     Toyota Tundra Clear SC Body
#3371-00     2011 Camaro GS 1:16 Clear Body
#8216-02     Suburbs 2.2″ 2WD Off-Road Front Tyres M3 (Soft)
#8216-03     Suburbs 2.2″ 2WD Off-Road Front Tyres M4 (Super Soft)
#8216-17     Suburbs 2.2″ 2WD Off-Road Front Tyres MC (Clay)
#8217-02     Scrubs T 2.2″ Off-Road Truck Tyres M3 (Soft)
#8217-03     Scrubs T 2.2″ Off-Road Truck Tyres M4 (Super Soft)
#8217-17     Scrubs T 2.2″ Off-Road Truck Tyres MC (Clay)
#9042-02     Square Fuzzie Off-Road 1:8 Buggy M3 (Soft)
#9042-03     Square Fuzzie Off-Road 1:8 Buggy M4 (Super Soft)
Source: Pro-Line