Serpent 747 1:10 Nitro On-Road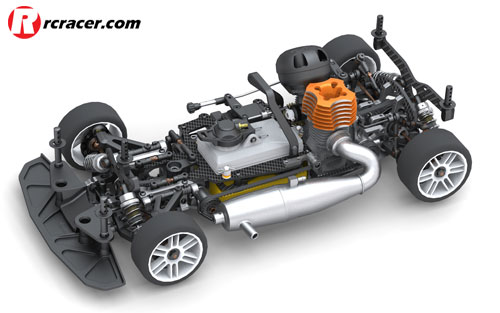 Serpent have released their latest developments in 1:10 scale nitro on-road. The 747 is loaded with many improvements, new features and is much lighter too. The focus was to achieve a wider sweet spot, combined with lower weight and further improved performance, whilst retaining a strong car.
 At first glance, the car may look very similar to the 733-TE, but in reality around 50 per cent of the car is new. Italian, German, English and USA drivers in specific were very helpful to supply feedback and test the new development.
Features:
3mm chassis with options for flex and additional weight
flex control system front with new radio plate
lighter gear diff with new case and new gears
wider front lower bumper with aerodynamic effects
lighter front and rear brackets and middle shaft holder

improved front geometry with new upper wishbones

improved rear geometry with new arms and uprights

light competition-type receiver holder and servo holders
new carbon radio tray
lighter brake disc
True Motion Centax clutch and light SL6 gearbox

RCM shock absorbers with membrane

All the new above developments also fit the Serpent 73. Serpent will not offer a conversion set.
#804005   Serpent 747 1:10 Nitro On-Road
Source: Serpent