Serpent S411 TQ's Opening Round of Schumacher BTCC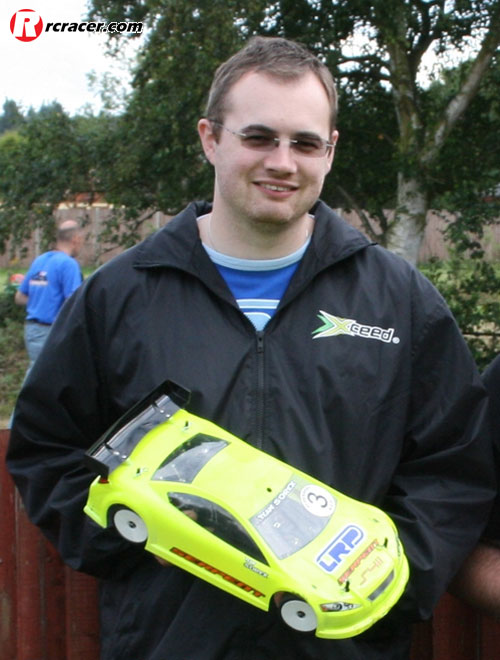 Serpent factory driver Chris Kerswell made an impressive start to his 2012 outdoor campaign last weekend by taking TQ honours at the opening round of the popular Schumacher BTCC series at the Cotswold Model Car Club.
The BTCC runs in parallel to the BRCA Nationals, with each of its rounds running at the same tracks some to to three weeks before the National rounds. As a result, many drivers use the BTCC as a warm-up series, enabling them to get much needed track time in high grip conditions.
The meeting was hampered somewhat by changeable weather, but all competitors got at least two dry qualifying runs. The rain arrived mid-way through the third and final qualifying round meaning that drivers in the higher heats had a wasted run. Therefore, TQ in the 10.5T class fell to Chris Kerswell whose round two time put his LRP-powered Serpent on pole position ahead of the Schumacher's of Chris Grainger and Matt White and the Associated of Olly Jefferies.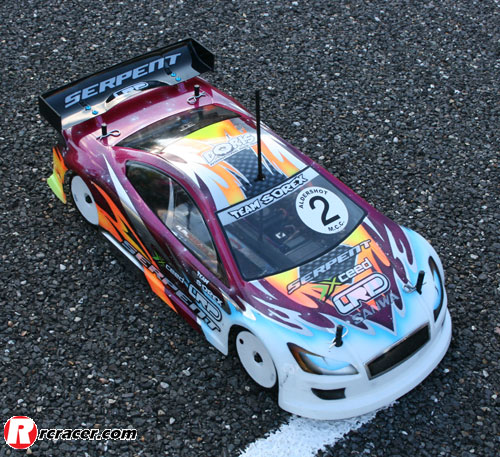 The track remained wet for the first round of finals in which Chris Grainger took a commanding lead and a comfortable victory. White and Jefferies completed the top three with pole-sitter Kerswell dropping down to fourth. Kerswell fared better in leg two of the A final and he led the race until the half way stage, when a small mistake allowed Chris Grainger to pass him into a hairpin. These two had a comfortable gap to third placed Matt White so cruised to the finish, with the overall placings being as they finished in leg two.
In the 13.5T class Rob Sawell won the A final from fourth on the grid with his LRP-powered Serpent ahead of Mark Musgrove and Damian Giddins, both driving Schumachers. Zak Finlay TQ'd the class, but was unable to finish on the podium.