Shepherd's Johannessen Wins with V10 "twelve" in Norway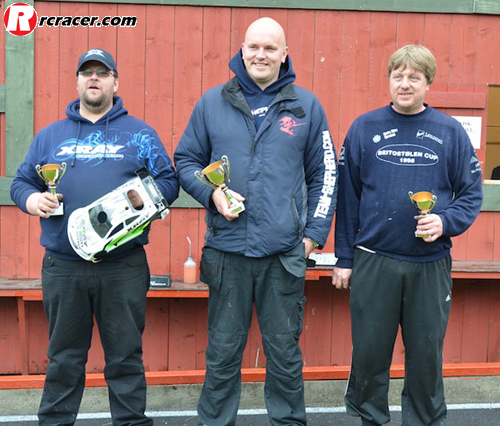 The third round of the Norwegian Nationals was held in beautiful area of Valdres in the central south of Norway. The weather forecast for this weekend was for rain, but luckily during free practice on Friday it stayed dry and Shepherd driver Helge Johanessen had the chance to get familiar with the tricky track layout with the height difference between the highest and lowest part of the track being about four metres. On Saturday, heavy rain arrived at the track and Helge took the pole position with his Sonic-powered Shepherd Velox V10 "twelve" in front of the current Norwegian Champion Georg Ellingsen.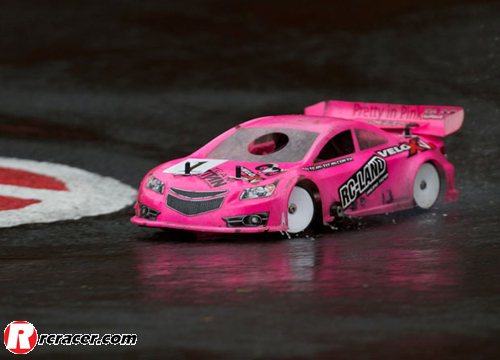 In the final it stopped raining for a while, but that wouldnt last long. Georg and Helge were battling for the first place when Georg choosed to change tires on lap 92. Helge gained a lead of three laps and maintained it to the checkered flag although he was nearly out of tyres at the end of the race. With this result Helge took over the lead the championship standings.
Result
1 Helge Johannessen – Shepherd Velox V10 "twelve"
2 Georg Ellingsen
3 Kai Hogden
4 Thomas Holmesland – Shepherd Velox V10 "twelve"
5 Andre Roine
6 Roger Larsen
7 Espen Fjeldvar – Shepherd Velox V10 "twelve"
8 Espen Myhre
Source: Shepherd Micro Racing